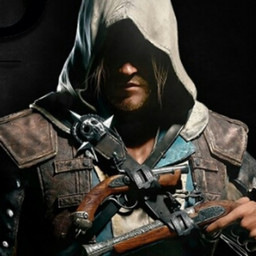 Posts made by MK_2014
@dan0r73 same happened to me on PS5 .. I feel like it's intended for some reason and yes it's annoying especially when animals or enemies attacking you.

it's like respecting when you go near cities that you have to gallop not sprint or run .. I almost broke the L3 on for my PS5 controller ..

Good day ..

I don't normally post or report here about issues recently , only there on Twitter for @assassinscreed tweets .. and I understand it's hard for the team to look up there unlike here ..

but this issue must be addressed and maybe it's known issue but still .. as title says the characters mostly talking while their mouth closed which ruin the experience for sure .. I noticed that first with Oskoreia festival event a lot .. but I finished the event with that , it was bad experience but I finished it at least .. then I saw this a lot on Siege of Paris .. A Paid DLC that you expect to enjoy everything possible and it would worth your money that you invested in .. I was very disappointed because the festival is free and it would be fixed eventually .. the Siege of Paris launched a while ago and after all polish and updates .. I see this !!

I believe first this happened before on this game and it got fixed I'm sure .. now apparently it returned and what I believe it's bug that came with Oskoreia festival event update .. because this issue started there personally for me .. and if somebody have time .. this probably happening in the whole game which includes base main story and Wrath or Druids and Siege of Paris and free festival events .. anything that includes cutscenes ..

I finished Siege of Paris already days ago .. the story was great everything .. just having Eivor and all the characters mostly talk while their mouth closed definitely ruined the experience. I figured to report that for anyone that later would play to have this fixed as soon ..

here's A Clip of what I'm talking about , and this on one of the main quests cutscene of The Siege of Paris DLC .. just an example because I believe it's happening in the whole game with certainly the Oskoreia festival event.

Edit **
it's seems that I can't paste any links here unfortunately .. and can't upload a video clip directly as I don't have privilege it says ..
'>

Hello There ..

I discovered an issue after installing the latest patch last Tuesday .. where Eivor hair , Celtic hairstyle to be exact is clipping through the hood when running or crouching until you zoom in by camera to make it go away .. I checked other hairstyles and all were fine .. only Celtic one .. keep in mind this hairstyle is from Wrath of Druids DLC bought from Dublin and this issue happening on the main game .. Also I need to mention that I deleted the Wrath of Druids DLC Add on from the game separately on PS5 as I finished it fully and I don't need to add useless GB .. but whenever I open the game , it warns me before start or continue the game that missing content required to install but I ignore it and continue , as I still have all weapons and outfits and hairstyles that I bought and earned from Dublin in England ..

A Video that I sent on Twitter to @assassinscreed and @ubisotsupport would clear that out for all of you ..

I'll Check if Installing the DLC again necessary to have contents of the DLC working properly on England .. or Troubleshoot stuff .. who knows .. Just want to report it here .. and as workaround obviously change the hairstyle or don't equip the hood ever if you still prefer rocking Celtic hairstyle .. but that is not a permeant issue .. The Team should be aware of that , because it only happened after the latest update days ago , not before ..

Here's the Video :





/pre>

@jmalkin177 Assassin's Creed on Twitter replied to me and said that they are aware .. as workaround you can map from R1 to it's default circle button on PlayStation ..

Hopefully they release the fix as soon as possible .. I have about 225 hours crouching with R1 + 2 years with AC Odyssey same layout , it's hard to adjust to other buttons ..

Hello There ..

I am here to report to you guys that I no longer can crouch with R1 which I set it for crouch button on PlayStation .. I have controller scheme same as AC Odyssey .. I can Dive with R1 underwater and I can also drop from Buildings or mountains with R1 .. Just only thing that is not working after installing update 1.22 on PS5 is crouch with R1, before the update it was working .. other buttons working as workaround momentarily solution such as circle for crouch .. I have 225 Hours Gameplay all with R1 button for crouching and other stuff .. It's very Important to me , to the point where I'm hesitant to play as crouching is very important part of the game to stay stealthy .. bugs happen with new updates .. and that's why we as players who play the game and discover that are here to report for a fix as soon as possible and let you guys know ..

When there's fix deployed hopefully very soon as it's only a button and only crouching that need fix for R1 .. please let me know .. so I set it to R1 for crouching ..

Thanks ..

@fimbulthulur
Also while playing as Male, the game often treats you as a female by using feminine pronouns.

I Agree with this .. Even on AC Odyssey for Alexios .. and I already reported this to Ubisoft Odyssey Days .. But nothing ..

For Example : Sigurd Ask Randvi " Where Eivor Go ? " and while playing as a male
Randvi : (( " SHE " went raiding ))

@ubi-borealis Won't track or update , I almost killed an entire fortress of enemies with flaming arrow but didn't count , even though it needs only 5 .. clearly some issues with tracking on Ubisoft connect .. + I didn't have issues in the past about it .. this is on PS4

@et4hiel Same here on PS4 , I almost killed an entire camp with flaming arrows and hammer but nothing .. clearly not tracking .. unfortunately this update broke a lot of things in the game .. almost unplayable ..

Hello There ..

I discovered some issues in the game that I would like to give feedback and report it to the team .. most of them are happening to everybody as I see from the topics here and on Twitter people reporting such as Assassinations not working properly ..

Here's the topic where people reporting about the assassinations not working in one shot whether you turning on or off guaranteed assassinations from the game option or if you're level 400 and have assassination damage something like 155 and can't assassinate weak enemy level 1 such as archers in one shot , as you always have to do QTE , same if you disable or enable advanced assassination from skills tree

Here's the topic about this :
https://discussions.ubisoft.com/topic/94985/guaranteed-assassination-not-working-following-tu-1-1-2-post-here?_=1613741583592

second issue I discovered today was the Ubisoft Connect challenges Time-Limited weekly ones .. I know in recent patch notes you guys said you fixed that issues where it was not tracking .. and it was tracking for me before , but for this week the challenges not tracking anymore .. so that means the Ubisoft time limited challenges is not tracking for this week which means RIP Opals ..
+ Spartan bow got reset from fully upgraded to nothing , even though thankfully the game refunded the resources ..

Unfortunately the latest update for Valhalla brought The New River Raid Update but broke a lot of things in the game , some of it very important such as the ability to Assassinate in one shot , no matter what the level or turning it on from the option , you have to do the QTE and it's clearly bugged , something I value on top of any other known issues .. or challenges not tracking in Ubisoft Connect .. I really do hope for a fix as soon as possible to Assassinate in one shot , I can't imagine myself have to do QTE for every type of enemy in the game .. it's annoying ..

Thank You



Yeah I have the same problem too on PS4.. I noticed first time when I played and tried to solo raid on raid river mode, as I have to do the Ubisoft connect challenge 100 Assassinations.. I'm like Level 352 and the Assassinations like 155 dmg.. I was surprised that qte appeared for every type of enemy including the weak ones such as Archers.. even if I'm level 352 I can't Assassinate someone with level 10.. it's definitely bugged, I tried to enable disable guaranteed Assassinations on and off still the same, enable and disable Advanced Assassination from skills tree still same.. it's bugged as it only kill in stealth mode which means you have to do qte, won't prompt the Assassination, it's like stealth + Assassination, not fully Assassination, and yes might be because of river raid mode.. I hope they fix it as soon as possible, because without Assassinations I don't think I can play this game.. and we can't wait for another update to have something important fixed.. it's like the Assassination disabled from the game ..

Hello There..

I'm fully aware or I'm sure at least that you guys for Assassin's Creed Support Team are aware of crashing issues that happen mostly on PS4 .. I just want to share my experience today for feedback to add to the team because it was very frustrating today but at the same time it's understandable as it's known issue I'm sure ..

I'm on the point where I played East Anglia Arc and I play on PS4 ( Already Finished it ) , The crashing happened during this arc a lot , about almost 5 times If I remember right , basically mission after mission or while doing something as playing .. I didn't have crash issues too much before the latest update only once or twice happening but I let it pass , but if it's constantly happening that's huge problem and basically you cannot continue playing .. I don't have to share files or videos because PlayStation capture won't share or capture the crash incident .. I remember it happened when I fast travel to the dock in East Anglia for the main mission I selected and I stand for a seconds and crash happened .. and about 3 times happened while during the cutscene .. today all of that happened in East Anglia arc , So let the team know to keep an eye on that based on my experience at least .. I Love Assassin's creed so much it's my Favorite game , due crashing too much some will think about refund , Why I purchased a game that it's impossible to play due constant crashing on PS4 !! overall , I hope the team fix this for Ps4 users as soon as possible .. because today I was very frustrated due the constant crash and spend most of my time in loading screen and opening the game over and over ..

Thank You ..

Hello There ..


it's been long time since I logged in here and hang out with the community and post topics and provide feedback and that's because I don't feel the need to write an essay here and I use Twitter for Feedback and other stuff about Ubisoft games ..

but with this kinda of feedback I tried since week to provide it on Twitter to the Dev's and Ubisoft Support and Assassins creed and the community manager for more than once but Nobody answered me unfortunately , that's why I'm here ..

So my Feedback is as the title says , is about Adding alternative controller scheme from AC Odyssey or Origins to Valhalla .. I understand there's " New " Remapping controller in the settings to customize the controller to Alternative controller from AC Odyssey .. but at the same time there are conflicts .. so there's no other options and freedom to the player .. I set everything to Alternate AC Odyssey controller scheme like I used to , and some works but mostly not due conflicts from the system .. when I try say interact with something such as looting or speaking to main character I slash them at the same time due also Triangle button on PlayStation is the heavy attack .. the game won't recognize when it's attack or interact it's both at the same time .. I slashed so many innocent NPC's due the system fault when I loot food but then heavy attack them .. and I get desynchronize from the game and I get frustrated because of the controller settings .. but that not only the problem , I discovered when customizing the controller from default one .. you cannot then pet dogs or cats (( yes imagine something that Ubisoft promoted so much and who wouldn't want to pet animals in the game )) as the prompt won't show up when you crouch near an animal .. and also if you customize the controller you cannot assassinate from the horse , when I stand on top of the horse and ready to assassinate .. Eivor would jump to the ground and then assassinate , not air assassinations .. re-mapping controller is fine but what's the point when there's conflicts .. as also cannot use some features such as pet animals or assassinate from the horse .. like for those who played AC Odyssey and origins on alternate controller same as me , please provide your feedback on this game controller settings .. did you find any success ? am I missing something .. I'm like 20% of the story after settling in England with almost 30 hours .. I'm here for the help of the community and Ubisoft to pass that feedback to AC Valhalla Team .. please consider adding preset alternate controller scheme from previous games as soon as possible , so the game can differentiate between interacting on triangle button and attacking .. or show the prompt to pet dogs or assassinate from horse like air assassination without taking that from us ..

even if you google that you will find a lot of discussions and frustrations about this remapping controller and conflicts , it's like a science rocket to find the the exact settings as Alternate controller scheme from AC Odyssey ..

Take a look at this :
https://gamefaqs.gamespot.com/boards/289109-assassins-creed-valhalla/79099080

and this from reddit :
https://www.reddit.com/r/assassinscreed/comments/i6impp/customizable_controls_in_assassins_creed_valhalla/

at least adding controller scheme presets like between default and alternate would allow me to use the same buttons as AC Odyssey and would allow me at the same time to pet dogs and animals across England and other worlds and assassinate from the horse freely .. without any conflicts or warnings from the game system .. I can even provide a video to show that switching to default controller would allow me to pet dogs unlike when I customize it I cannot , the prompt won't show to pet dogs or do other stuff .. I'm sorry but I can't play with default controller .. I have probably 700 hours combined from AC Origins and AC Odyssey with alternate controller scheme , I can't switch now to the new controller scheme like default to attack with R1 and R2 and dodge with square !!

Thank You ..