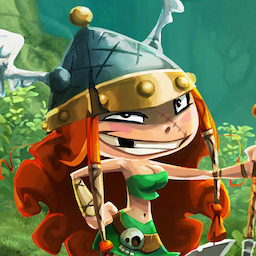 Best posts made by Mr.T.Magnum
This user hasn't posted anything yet.
Latest posts made by Mr.T.Magnum
Looks like you are not able...or willing to fix!

@anykeyer You didn't understand. And I read and see wiki diferentiated not no your side. You can call others or you or me as you want...but I don't want read this. If you will blaming others...than go with the support and I wish good luck...lol. I'm totally not interested in the top whatever players...certainly not at all when I see there "names". And for the Summit it's not difficult to get in the top 4000 without using glitches.

@obu42 You have to told your opinion for everyone...what? But you get a like...i'm jealous. There are things in the world that should seen a bit differentiated. Again...not cheating for me.
"There is some contention by exploiters that exploiting should not be considered cheating as it is merely taking advantage of actions allowed by the software. Some players view exploiting as a skill because certain exploits take a significant amount of time to find, or dexterity and timing to use"
The fact is that crying out in the world 'mimimi' here is the full game of cheaters isn't from interest in "General Diskussion". For whom should this be helpful? If blaming correctly...which I totally agree...than directly to Support or Developer. And then as you learned..."Obviously, they do not care at all..."
I'm also wondering that this thread will be not deleted because of named by name players called cheaters (ok...from another person). When I named by name one player here who was always disturbing others during Summits...than I get a "Warning" from this extraordinary support and deleting my post without telling me how to handle this problem and in which way. So much for this. A lot blabla for nothing. Btw...not only for this game.

@kam945 It's not everytime easier to use the glitches... It's not that problem to reach the top 4000 in Summits (when you played some months and upgraded your vehicles) without using glitches. The main problem is as old as multiplayer games are online...some players will be the one on top with using every possible way. It's like doping in sport (and we can be sure that we only know the half of them). But this doesn't interest me because I'm old...I don't look for scores from people outside my friends list and I know the most in my friends list.

@waxelle-fr Hm...this looks for me as a substantial claim which I don't see proofed...I get also invited for testing (!) but declined (and told them why...because removing the "free" daily CC to get players buying more CC...this and for example the new/old bug with sometimes not working horns are for me more important than some glitches in the game which arent fixed). However...on the other hand we can be happy that after years still contend is coming...if liked or not.

@anykeyer If you have a serious problem with bugs and glitches...dont play this game! You can blame the publisher or developer but not players that use glitches...because it's not their vault that the game is programed like it is. Anyway it is not cheating because cheating means to use external programs and/or change the main code from the program! Btw. has a real boxing match a lot to do with a virtual racing game...Probably it's better to have respect for people who found out the bugs and glitches...because of that maybe (if the publisher/developer will not only taking money by selling bling bling DLC for CC=real money) something will change!

@ubistorm Please...don't waste my time! The third person who responses...everytime new questions for what? I asked for one long time issue...nothing more! I HAVE ONLY ONE ACCOUNT. "We need screenshots"...it doesn't matter if they are looking the same (except the player name that you can read here...) as sended from other players months ago. We need to know when it was unlocked...You should be able to sort out this (my account is from your company!) as also "verifying my account ownership"! In the top of this site is written "Player Support"...so. I don't go to Support Site or Facebook or Twitter! If you need to open a "Ticket" than open a "Ticket" and response me, if you are able or not able to fix the problem. I'm sorry...at the moment I don't have understanding for this!

@obu42 Yes...it's also not new that other players can hear the horn from affected player who doesn't hear... I'm with you regarding the police horns.