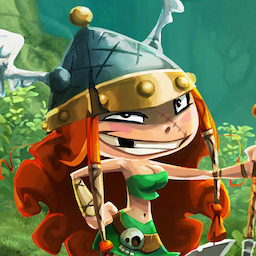 Best posts made by Mr.T.Magnum
Latest posts made by Mr.T.Magnum
@Ubi-Mark The issue was fixed before you answer...you should know.

Missing clothes/finished season counter...owned oreichalkos/weekly challenge/daily challenge no oreichalkos since yesterday from:
Division 2
AC Odyssey...

@HuggyDeathBunny A lot of good points...my friend! For my point of view WIN8/WIN10 was very good for the phone (still better for me as Android) because thats what it was made for I think. But Microsoft was at this time too late for this market...

@HuggyDeathBunny I don't know about which post from my side you answer...my friend. But for the moment the challenges are working, Steep was in the last 2 years probably only for 1 or 2 weeks not working (and I play it every week)...btw. I still play it under Win7. Challenges via mobile app???

@konghouwwx It is not possible to play this game now on Win 7...and the reason for the update you can read in the readme.txt ("adding franchise-menue"...advertising for AC games). Indeed an outstanding reason not to roll back to the previous working version under Win 7...

@Joseantime He became the voice for whom...? YOU don't need to understand what other people prefer! It's everybodys own decision...understand? As long as games require at least Win 7 and require this launcher, it should work! Personally I use both (7 and 10) and prefer still 7 and YOU don't need to understand this! End of discussion!

@Ubi-MrM No problem! Rarely laughed so much!

I dont want understand whats going on here... This thread starts for AC Origins. Why talking about Valhalla? The challenge for Origins is still not working! So answers for what to get...Items and XP...is useless until it is not counting! Fix your connect software in combination with your servers!