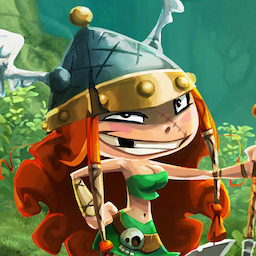 Best posts made by Mr.T.Magnum
@haywardgb @habugii FYI...I'm a user...as I wrote, I don't have crashes since deactivate overlay...not a single one in some 4hours sessions!

@ceekay-sickart With the beginning of Motor-Pass last year they removed the daily challenge to earn a small amount of CC...think about why. In the actually Summit you can earn 10K...and I would be positive surprised if this will happen more often in the future...

Guys...the problem is probably not comming from the game. Disable Ubisoft Connect Overlay in the menue...this fixes the crashes after last update of this great programm for me. It doesnt look that they reverb this update back to the previous working overlay at the moment.


@haywardgb I understand...unlucky you. I had some freezes too (don't remember if it was also in Division 2...definitely in AC Origins) with the latest nvidia driver...so I roll back to 457.30 and fine.

@ubi-milky No Problem...? I don't believe...because I think at your Support nobody is connected with others never mind working international together. You opened a ticket with information that are known from Support since months...I could not explain to myself why the hell I get again and again and again standard answers with requesting again and again the same files...what? I've send what you've requested. Do what you want but I don't answer tickets regarding this issue anymore.
Latest posts made by Mr.T.Magnum