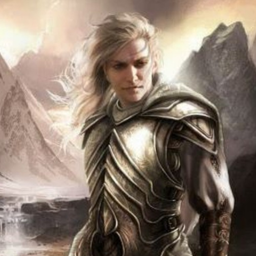 NewBloodReaper
@NewBloodReaper
Best posts made by NewBloodReaper
I miss being able to make arrows it would be nice to be able to do so when you're out hunting and getting resources cuz sometimes you can run out of arrows that kind of sucks when that happens.

I'm sick of having only 12 arrows even though I have my quiver almost maxed out and I'm sick of loading in drunk none of my auto saves can bring back my max arrows and I shouldn't have to back step several missions back to fix on issues that should of been fixed long ago I'm starting to want my money back

@siliconhobbit I agree I'm sitting here for [censored] 15 minutes fighting with a fish that I can't just [censored] real in and no matter what I do it stays in the same damn spot whoever designed the fishing mechanics should have their hand slammed in the car door so they can't program anything for months on it cuz clearly they're an idiot

@patjasa I guarantee if lawyers were involved for a lawsuit I bet they would fix it they're starting to be more and more like Bethesda Bethesda was so lame that they got bought out because they were doing this exact same kind of crap
Latest posts made by NewBloodReaper
@hambonus for me my person is stuck in place and unable to do anything.
They need to fix these bugs because it's getting old not being able to move forward I'm starting to feel like I wasted my money on a game I can't progress in.

I have spent a lot of time gathering resources to upgrade my quiver and I get the glitch that makes me have only 12 arrows that's bs because people have been telling them about that and they haven't fixed it instead they put in new content that made the problem worse. I had problems cyberpunk 2077 so I bought valhalla because people was saying it was good and now I have gotten to a point where I'm having issues that should of been fixed long ago I am a now user and only 12 arrows seriously cripples my game play because I count on every single arrow and this glitch stops me from progressing because Ubisoft wants to be lazy and not fix this issue they are becoming like Bethesda and Bethesda was so lame and pitiful on not fixing things like they should have they got bought out to get rid of their shame and pathetic treatment of their fans who bought their game.

@patjasa I guarantee if lawyers were involved for a lawsuit I bet they would fix it they're starting to be more and more like Bethesda Bethesda was so lame that they got bought out because they were doing this exact same kind of crap

I'm sick of having only 12 arrows even though I have my quiver almost maxed out and I'm sick of loading in drunk none of my auto saves can bring back my max arrows and I shouldn't have to back step several missions back to fix on issues that should of been fixed long ago I'm starting to want my money back

@siliconhobbit I agree I'm sitting here for [censored] 15 minutes fighting with a fish that I can't just [censored] real in and no matter what I do it stays in the same damn spot whoever designed the fishing mechanics should have their hand slammed in the car door so they can't program anything for months on it cuz clearly they're an idiot

I miss being able to make arrows it would be nice to be able to do so when you're out hunting and getting resources cuz sometimes you can run out of arrows that kind of sucks when that happens.