Best posts made by NoPhxGvn
The game's framerates are all over the place for me.

i9-9900k @ 51.Ghz all core
32GB RAM
970 Evo Plus NVMe
EVGA 3090 FTW3 Ultra

While the framerate averages 60fps at 4k vsync, both the in-game performance panel and the NVidia panel show that the frame times are near 50ms and the average .1% fps is rather low. The graph itself looks like a mess and it gets worse while in combat or moving into a new area and the audio skips. Compared to something like Horizon: Zero Dawn which runs much better now, this game is a choppy mess.


@thekosarev you have to keep the scaling at 1.0 or it's not an even comparison.

And here is how it performed on my HTPC.

10700K
32GB RAM
970 Evo Plus NVMe
EVGA 2080 Super



Latest posts made by NoPhxGvn
@jc-shao are you using a gamepad or mouse/kb?

I had horrible stutter and audio problems when using an XB1 controller on two separate systems. Figured it was just the game and then came across a post in Reddit relating the issues to controllers using bluetooth. Once I switched to a kb/mouse, it completely went away.

@ubi-smash according to the Nvidia performance panel it is between 40 and 70 but jumps around a lot in most scenarios. Next to the water is worse of course and then in intense battles.

I have played Watchdogs 3, Fenyx and Valhalla all at 4k/ultra with a 3090 on a 3900X, 9900k and 3970X. Out of all the games, this one has a render latency as recorded in the Nvidia performance panel and MSI Afterburner approaching 50ms. The framerate is close to 60fps, but jumps around a lot. Why would this single game have such a high render latency? Makes everything feel unresponsive when the game lags that far behind.

@longjohn119 I didn't plan to play with that low of a framerate. Just more of a comparison between my two systems at the same settings.

@thekosarev you have to keep the scaling at 1.0 or it's not an even comparison.

And here is how it performed on my HTPC.

10700K
32GB RAM
970 Evo Plus NVMe
EVGA 2080 Super




Here is how it performs on my setup. Looks like the CPU is taking a pretty big hit.


The game's framerates are all over the place for me.

i9-9900k @ 51.Ghz all core
32GB RAM
970 Evo Plus NVMe
EVGA 3090 FTW3 Ultra

While the framerate averages 60fps at 4k vsync, both the in-game performance panel and the NVidia panel show that the frame times are near 50ms and the average .1% fps is rather low. The graph itself looks like a mess and it gets worse while in combat or moving into a new area and the audio skips. Compared to something like Horizon: Zero Dawn which runs much better now, this game is a choppy mess.

Most liked by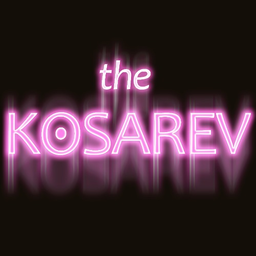 Most liked