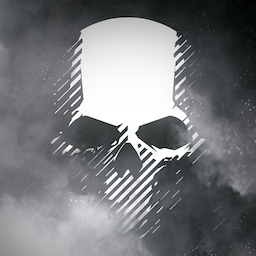 Best posts made by Orca60
@rumenrs

To some extent, I do agree with you.
After playing Origins and Odyssey, the game looks pretty much the same. Out of the three, the graphics of Odyssey are much better in my opinion. I do have a decent PC system : Nvidia GeForce RTX 2080Ti with 16 Gb of RAM, i7-8700 Intel and Evo SSD 1 TB.

Still, the graphics of the game are not that good and I am getting in Ultra settings, 44 fps which is not bad and I do not have any complaint because still my game runs smoothly but despise that, the graphics are not amazing. I am a photographer and I like my pics to be really sharp ( unless I do have the intention to leave them blurry ) and my games, I want them to look sharp as well. This game is too demanding and only those who have a 4k monitor and a better video card than mine, can get possibly, better graphics. I do not like that at all. I think this game was developed for the new PS5 and the new XBOX. For those like me who play in PC, we would have to upgrade to the 3080 or 3090 and that is out of the question in my case, at least, not for now till I get the money to upgrade everything, including a 4k monitor. Mine is a 1440p.

The combat is ok to me. I have lost sound when galloping my horse but for a few seconds only. I have not had any CTD or stuttering, no game frozen or anything like that at all. I guess my video card is holding the game pretty amazing, so I cannot complaint. Textures are bad and I would like to add that when using my bird to locate items / persons, it is amazingly bad in compare to what Odyssey was offering in that department. Back in Odyssey, when using your bird you were able to really locate exactly where the item / person was and but now is just giving an area where you are supposed to look for. It does not lock in sight as Odyssey did and that, I do not like.

And let me point out something, I increase to 160 the rendering resolution ( I think that is the name of that function in the Graphic section ) and I also increase that resolution via Nvidia Control Panel to max in order to get something acceptable and still, the graphics are not that good. Again, The Witcher is number one. I am able to play this game in Ultra settings and still get 60 fps and looks amazingly beautiful. There is no game IMO, that looks so good as that one. Out of the Assassin Creed that I own, Odyssey looks pretty good and Origin but this one is like a step back, unless, you have a 4k monitor and a more powerful video card than mine.

The mechanic looks the same but again, all games have a mechanic. You go here, kill, loot and repeat. All games are like that. Period. The Witcher was much better overall in every single department. It is a long game but has a lot of percentage that you will re-play it again because of all the things the game offers. The story, the graphics, the combat and all the variety that you can get and how to play the game, make it a number one game IMO and everybody who develop a game should take that fingerprint to develop theirs.

Last but not the least .... I will finish the game but I do not think that I will play it again. On the contrary, I have played Odyssey 4 times from start to finish and that is why I do believe that this game, was the worse in compare to the other two that I own. It is not a bad game but not what I expected.

@droid8apple

... I agree. The bird perception is really bad, the worse out of the three games : Origin, Odyssey and this one.

In general : nobody should complaint about anything moral or any principle at all when playing games. At the same time, games are a "way" to influence people minds depending if you are so weak on your principles or you do not know anything about the World history.

I have seen people complaining about why are we burning churches, why games are offering us homosexuality in general, why we have to have sex in a game, why the game looks gore and bloody, etc, etc, etc .

Since man and woman exist in this planet, everything that we can imagine has happened : the Catholic church killed millions ( via Inquisition ) because they did not want to pray in temples, they did not believe in God and / or because they were trying to read the Bible themselves. We have had two World wars already and millions were killed in too many different ways. After the last one, there have been wars in several countries and innocent people were killed with even nuclear / chemical and biological weapons. Humanity will continue having homosexuality, we will continue watching blood and gore in the upcoming wars and not just wars, every single day people kill each other for a single dollar / food / power / etc, etc. of for any other reason we cannot even imagine. That is our reality as humans. We will continue watching gays to be married and adopting children. We will continue watching lesbians doing the same thing and we will continue watching people having sex with even animals. Everything is out there and that is a raw reality.

If the game is showing things that we do not like, then we have the choice not to buy and play the game or play it and accept that even some things may not coincide with our principles. In relation to kids, every single father / mother should be responsible to decide what games their kids should play. Basically, we are in our own and it is up to every single one of us to decide if either or not play this or any game.

Cyberpunk 2077 is around the corner and that game will be kind of the same or "worse" or "better" depending on your own decision. I am very sure there will be people complaining about everything in that game or any other game that we will have in the future. The fact is that game developers cannot create a game that will satisfy every single principle that we may or not have, so again, it is up to every single one of us to decide if we accept it or not.

This game Valhalla is based on history. Vikings invaded England and they had to kill, loot and burn churches, they kidnapped, they [censored] and they were bloody as they were getting deeply inside this country. Every single invader since men exist, has been like that. Spain invaded our Continent America and they were also bloody and we were forced to believe in their principles, etc, etc, etc. So .... games are games even though they are based on history. This game Valhalla is IMO, tuned to what happened in real history so I will not complaint at all about why we are burning churches, why it is so bloody, why there are gays, or lesbians, or any other "horrible" thing ( for some ) it is happening in the game.

What bothers me is the ambivalent personality of some people that criticize something about the game "principle" and not others. For example, people have been complaining about burning churches but at the same time they are ok killing people. Really ? That contradiction in their personality is annoying but again, to everybody his / her own. Period. It is a game and most likely not the first one that you or me have played and it all games for adult people, we will have blood, sex, looting and whatever other things the game offers. I will play Cyberpunk 77 regardless. I have my own principles and they have a very solid foundation based on my own personal experience and no game will disuade from what I do believe in reality.

Have a nice playing or .... if you cannot afford in your mind what the reality of that era ( where Vikings invaded England ) because the game is hurting your beliefs or principles, then do not play it and go play lego or Mario Bros.









Latest posts made by Orca60