Continue your odyssey
Welcome to discussion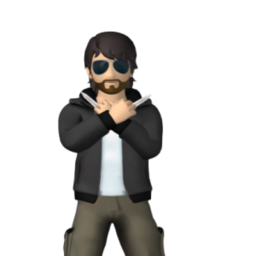 Best posts made by plochol
@rodmist I found something on Twitter



It should calrify everything, no idea why it's still not on Valhalla main page.

Hello.

Just launched the game, subtitles aren't showing, dialogue has no sound. I was looking for solution myself, thought it was my fault somehow, but I'm stuck and don't know what to do. Any advice?

Also, performance test in main menu doesn't work, I can run around as female Eivor, but the test itself isn't launching, even after about 15 minutes.

Latest Nvidia drivers, Windows updated, verified game files.
Oh, FPS counter also doesn't work on new Uplay, at least for me.

@lipy21 I'm a Pole, we did get subtitles but I still do support You. We're not that much bigger market and there is always risk we'll be ignored in the future like You are now, not to mention it's always good when game can reach out to more comunnities. I signed Your petition few months earlier, I hope Ubi will add localisation for You guys.

Stay safe and good luck

@dragonsnuts I can confirm that, coastal fish doesn't seem to spawn, I sailed in small boat entire southern coast, found only 3 small Flounders somewhere in Suthsexe, on the eastern side i found some fish too but before i took out my fishing line they were gone. Currently I'm looking for a Bream which supposed to be in Folcanstan and after fast travel Odin's Sight show me some fishes below the docks but they disappear before I can even try to fish them.

This is a bit sad and disappointing... I just want to get some fishies for that boy...
Is it at least confirmed as known issue?

@thecosmicbob Also had them both, it doesn't really complicate anything and You still can reach "good" ending if You get Your choices right with Sigurd I won't get into more details to not spoil anything, just don't worry

@hermox91 When preloading, there was an option to install additional language packages, at least for me. You probably didn't notice.

Good You mentioned this, I also bought Vallhalla Ultimate last night and didn't recieve any points.
I wanted to wait until release and if I wouldn't get them until then I'd contact support but since You're already here let's stick together

@ubi-spud Yes sir, indeed now I have 130 Units more, thank You very much

@gkiesewetter Wait for the game to release, download the rest, then check GeForce Experience, should be fine

Had this yesterday, instead of enemies being entirely red only red circle on their stomach. I ignored it and it fixed itself, but I hope it won't happen again.
Latest posts made by plochol
I think You exaggerate a bit, after training they're pretty good, yes, uphill they're slow and it's annoying at times, but at least they don't get stuck on everything like in AC3, riding a horse in the woods there was a nightmare

It's not RDR2 level, I get it, R* broke horses in every game for me too

@thecosmicbob Also had them both, it doesn't really complicate anything and You still can reach "good" ending if You get Your choices right with Sigurd I won't get into more details to not spoil anything, just don't worry

@dragonsnuts I can confirm that, coastal fish doesn't seem to spawn, I sailed in small boat entire southern coast, found only 3 small Flounders somewhere in Suthsexe, on the eastern side i found some fish too but before i took out my fishing line they were gone. Currently I'm looking for a Bream which supposed to be in Folcanstan and after fast travel Odin's Sight show me some fishes below the docks but they disappear before I can even try to fish them.

This is a bit sad and disappointing... I just want to get some fishies for that boy...
Is it at least confirmed as known issue?

@ubikoreanbbq No vid, sorry, but I can give You screenshot



Hello there

I did watch reveal stream, but couldn't log in to my account then, You know, servers got down, too many of us. I remember some kind of an announcement that we will be able to recieve an award regardless. I also watched another stream and I did get Moonlight Axe in game, but then I was able to log in to my Ubi account during the stream. So my question is, why didn't I get it? I don't really care, but I was promised to have it and I didn't, kinda feel cheated
Oh, even though I have this Moonlight Axe it still shows as locked on "Rewards" page.

I can confirm what OP says, it's there, but cannot be picked up. I was there first time yesterday.

Had this yesterday, instead of enemies being entirely red only red circle on their stomach. I ignored it and it fixed itself, but I hope it won't happen again.

@joda1201 Yes sir, thank You very much once again.

So what I did was changing language in Ubi Connect properties (new Uplay) to English, downloading some files, then changing it back to my native language. Dialogue voices are now working, subtitles and performance test as well.The only thing that isn't is FPS counter, but I'm not concerned about this now. Hope it'll help someone