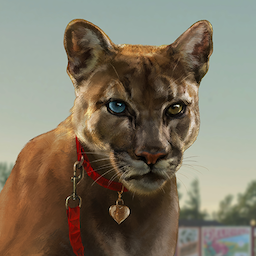 Best posts made by PMacleod
Latest posts made by PMacleod
@leow193 Afraid to say, but there is not going to be any official announcement on this. They are point blank ignoring everyone.

@violenttyrant Who ever did that is a moron. I do wonder if it is connected though.

@mr_meeeeseeks Contact your banks fraud team, they will be able to get the money back. I had to do this with ticket I purchased for a cancelled convention- Walker Stalker 2018- they got my money back within a couple of days.

@jfkflevoland They are not doing anything illegal, certainly immoral, but not illegal.

@pickleman127 I had to keep going to the front of the support page, where you pick the options you want help with from drop down menus. I picked PC, Ubisoft Store, Digital Download, Game Not In Library. Pick the Live Chat option. Some times this is grayed out, you need to keep refreshing and picking these options again until it turns blue. If your regions CS is not open or if the Live Chat is at capacity it will appear Gray. Once you managed to get though that, select add additional details to a current case and pick live chat again. It should load a small chat window and give you a count down to your chat starting.
This is an incredibly buggy system and it took me all day to finally connect with some one and well.... you can see how that went. Their CS is garbage tier, but I got my money back. I hope this info helps you or anyone else still in this situation. Also, Ubisoft, if you need someone that can actual give "High Quality Customer Service", you got my email!

@saintlystorms A lesson learned. Cyber Punk is hopefully out in a few weeks, Valhalla was always just filler until then for me. I guess this way I save money.

@netspook It will not be illegal, it is just garbage tier CS. For me it is the last time Ubisoft gets my money.

@invognia In this situation the best you can hope for is the money will be returned in 72 hours ish, that is my experience I know others have waited longer. Pre-orders will not be honored, but points will be returned. You may need to get someone on Live chat to speed the money being returned up.

@leow193 This is some soul destroying stuff.