Continue your odyssey
Welcome to discussion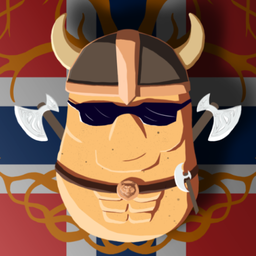 PotatoDuDe02
@PotatoDuDe02
Best posts made by PotatoDuDe02
@medved_nbg They are working on it, it is a long process, and fixing bugs isn't as easy as "hocous pocus fix this issue". It can take months if the bug is big enough. Besides the developers have tons more bugs to go through, and half the time they can't recreate the issues. It's a shame the issues are there to begin with, but that is precicely how games are upon release. Some are worse than others, but all you need is patience. I too have waited 2 weeks for my issue to be fixed, and I will just simply wait. let it take a month, two months, I'll even wait till summer next year. The game is amazing, and even though I payed for it and basically lost it not even a week in, I had so much fun, and I can't wait to have some more fun soon enough!

It's all about patience. There are people behind this, who genuinly try to fix these issues, but all I see are people shouting at them, just because people do not understand how hard this really is.

After I arrived in England, I got halfway through killing the bandits and clearing the camp in the mission "Unwanted", but I fast traveled back to Norway mid mission after I thought I was done, and upon returning I can't continue the main quest. I can't find it anywhere on the map, in person, or using the raven. The bandits keep respawning every time I return, and the two once prisoners are roaming the camp and not appearing in the longhouse tied up, even though I never even got to talk to them. I can't make any shops or build anything either. I can't continue any other quest, and so I am stuck here. I do not want to start a new save while I wait for the developers to patch this, as I have already spent 20+ hours on this save because I have almost 100% completed Norway.

Short 2 minute video explaining:
(

)

I have already made a post about this, but I have not recieved response anywhere, and I fear it has gotten lost in the thousands of other bug reports. I 100% respect that you don't have time to respond to everything, and I definetaly have the patience to wait for a fix, I just wanted to make sure the developers don't forget about this issue either, as I have for a full week now went through tons of other bug reports and not a single one has mentioned this bug or a similar one, as most bug reports regarding "Unwanted" are just them getting stuck in the longhouse, but I don't even see the prisoners in the longhouse.

Hello,

I have been working on my save for about 18+ hours now, and I got to England maybe 3 days ago (realtime), and after that I thought I had done the "Unwanted" quest after killing the bandits all over the camp, I left again as I wanted to 100% Norway's Wealth, Mysteries and Artifact missions, and I later returned after I completed this, but now I can't seem to find a new quest anywhere on the map. I believe I got the intro for when I met the bandits, and I killed them off, but after that nothing, I can't remember going to the longhouse, and I might have left without realising as I did this a few days ago, and only first now decided to write this after trying multiple different things myself.
I checked Youtube to see what other people did, and they jumped straight to the "Unwelcome" Quest, and completed it with no issue, but I can't seem to find it or start it (again). I have checked big parts of the map and there are no Quest icons anywhere, not here in England, or back in Norway. I have restarted the game multiple times, went back and forth between Norway and England, with no luck.

I do not want to start a new campaign as I have already invested 18 hours in this one, and I also want to 100% complete the game, so I don't want to lose all my progress in Norway. I am sorry if I am missing something obvious here, but I really can't figure this out.

Also, if any developers are looking into this, to make it short what I think happened: (bit foggy as this was a few days ago now and I did not think over it at all.)

1. I started the "Unwelcome" quest
2. Midquest I went to the Atlas and teleported to Norway without realising the quest wasn't over.
3. I returned later after doing tons of Wealth, Mysteries and Artifact missions in Norway, and the quest can't be continued or started over.

I also want to point out the bandits are still there, but they just respawn after I kill them and leave again. No quest is offered to be started anywhere, and once I kill all the bandits nothing happens.

@babylonpaladin I 100% agree here. I am targetting the people who do nothing but complain and complain about them not responding, or not doing anything, because they don't have patience when it has been a few days since they filed the complaint. I get that its triggering that they haven't fixed certain peoples issues in over a week, but when you look at the list of all the bugs they can't multi task and do every single task. Though it is an extreme shame that they have all those bugs in the first place, and a bug has basically corrupted my own game, and it's not even listed on their bugs list. But I will wait, because I know the struggle for developers, as much as I dislike them for releasing this game this early on, even though it's hard for them to pin point all the bugs themselves. An early access, Open Beta, or Closed Beta would be exactly what they should've gone for.
Latest posts made by PotatoDuDe02
@ubi-swaggins Any updates? I've been checking routinely for updates on the issue for more than 2 months now, still being at a halt with continuing my game. I will say that I have full respect for the developers and the fact that they are getting overwhelmed by the forums, and I wish you and them all the luck and patience!

I saw that "Unable to progress with Unwelcome" was under the "Fixed Issues" category, and as much as my issue is on the same quest, it is not the same issue. So I just want to make sure the issues have not been mixed. I have checked my game many times now, and the issue is still there.

Good luck!


@ubi-swaggins Hm, no. Oldest save I have is 14 hours and 49 minutes into the game as I was doing the sidequests in Norway after I had already reached England to proceed to leave again, and the bug was discovered 18 hours and 13 minutes into the game when I travelled back to England after 100% completing Rygjafylke and almost all of Hordafylke.

If this helps, I think the bug *could* be recreated if one reaches England, defeats only the bandits, but don't enter the hall and don't free the prisoners, but just fast travel back to Norway mid-quest. I *believe* that is what I have done without giving it a second thought, but I could be very wrong and it was already bugged before I fast travelled.

@medved_nbg They are working on it, it is a long process, and fixing bugs isn't as easy as "hocous pocus fix this issue". It can take months if the bug is big enough. Besides the developers have tons more bugs to go through, and half the time they can't recreate the issues. It's a shame the issues are there to begin with, but that is precicely how games are upon release. Some are worse than others, but all you need is patience. I too have waited 2 weeks for my issue to be fixed, and I will just simply wait. let it take a month, two months, I'll even wait till summer next year. The game is amazing, and even though I payed for it and basically lost it not even a week in, I had so much fun, and I can't wait to have some more fun soon enough!

It's all about patience. There are people behind this, who genuinly try to fix these issues, but all I see are people shouting at them, just because people do not understand how hard this really is.

@l4rne Exactly the same here. I can't do anything other than the side stuff like hunting for treasure, artifacts, and find the eagle towers. I really do not want to start my main campaign over again.

After I arrived in England, I got halfway through killing the bandits and clearing the camp in the mission "Unwanted", but I fast traveled back to Norway mid mission after I thought I was done, and upon returning I can't continue the main quest. I can't find it anywhere on the map, in person, or using the raven. The bandits keep respawning every time I return, and the two once prisoners are roaming the camp and not appearing in the longhouse tied up, even though I never even got to talk to them. I can't make any shops or build anything either. I can't continue any other quest, and so I am stuck here. I do not want to start a new save while I wait for the developers to patch this, as I have already spent 20+ hours on this save because I have almost 100% completed Norway.

Short 2 minute video explaining:
(

)

I have already made a post about this, but I have not recieved response anywhere, and I fear it has gotten lost in the thousands of other bug reports. I 100% respect that you don't have time to respond to everything, and I definetaly have the patience to wait for a fix, I just wanted to make sure the developers don't forget about this issue either, as I have for a full week now went through tons of other bug reports and not a single one has mentioned this bug or a similar one, as most bug reports regarding "Unwanted" are just them getting stuck in the longhouse, but I don't even see the prisoners in the longhouse.

@babylonpaladin I 100% agree here. I am targetting the people who do nothing but complain and complain about them not responding, or not doing anything, because they don't have patience when it has been a few days since they filed the complaint. I get that its triggering that they haven't fixed certain peoples issues in over a week, but when you look at the list of all the bugs they can't multi task and do every single task. Though it is an extreme shame that they have all those bugs in the first place, and a bug has basically corrupted my own game, and it's not even listed on their bugs list. But I will wait, because I know the struggle for developers, as much as I dislike them for releasing this game this early on, even though it's hard for them to pin point all the bugs themselves. An early access, Open Beta, or Closed Beta would be exactly what they should've gone for.

Give the developers some slack. I get that you are [censored] that they delivered this game at full release instead of calling it Beta or Early Access or whatever, but the developers don't have time to pin point every single bug and play through 50+ hours of gameplay themselves. They have better things to do, and they don't have to waste their time explaining the obvious to every single one of you, when they should rather focus on actually fixing the bugs. They have already fixed one of our major bugs that we have discovered, and I am 100% certain they are working on the others too. Give them time, and cut them some slack, *please*. They have made this entire game after all, and the second the bugs are gone you know you will enjoy it, just as much as you enjoyed it before you found the bugs.

I do agree that this should maybe have been in Early Access, but it is what it is, and as much as I have almost lost a 20+ hour save I could lose, I choose to wait for them to patch it and instead of going on and complaining and whining about everything they do, I choose to send a simple bug report and wait from there. Let it take a day, a week, a month, I don't care, because the game is [censored] awesome and you know it! And if you still don't like it, what are you even doing here? It's obviously not your type of game, so if anything you are just wasting your own time, let alone the developers time because they have to read all your stuff to find the actual problems we are supposed to give them.

You are not helping, you are making it harder.


My screen doesn't go black, and my problem is that I don't even have the quest, so I can't even initiate talking to the prisoners. I simply can't progress the questline what so ever, and I am stuck at this part of the game.

Here is a 2 minute video showing it and explaining it: https://streamable.com/47gb7n