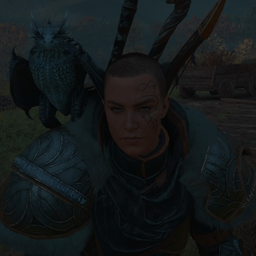 Best posts made by Shade_587
I'm on PS4 Pro and having the same issue. Only the wolf head is showing, but I've killed the 3 Corpse Feeder Wolves, the Elk of Bloody Peaks, the Black Shuck, and the Beast of the Hills Bear.

I've not come across the other 5 animals yet to kill.

I also can't complete this quest due to the bear not spawning in the AT ALL sense. I even tried fast traveling back to Norway to kill Polar Bears hoping that those would drop the item needed, and a great big no to that after killing a few bears.

Side note: I'm on PS4 with this issue.