Best posts made by Silvayn
Playing on Xbox S/X - Same issue here. I continued to complete Jorvik region, hoping it would fix itself. I also completed the fist major story in Asgard. Went back to War Weary mission and still the same problem. No mission marker and can't speak to the Bishop.

I'm hoping they update the game with another patch. It's pointless me continuing the game. I also have the issue of no enemies at raid locations. This is a problem as some of them require keys to unlock and only enemies have them. Plus no fun at all just running around on an empty map.

I've filed a support message and spoke to them on live chat just now. They told me,
"The development team has been made aware of this issue and they are currently investigating it. Once additional information becomes available, it will be posted to the game's official forum"https://discussions.ubisoft.com


today's TU 1.1.1 patch

This patch 1.1.1 hasn't fixed anything. I still can't fast travel, meditate or enter the mission area for War Weary. There's an invisible wall around the whole area. The only thing that's changed is there is now a mission marker for War Weary. Like everyone else I previously got as far as completing the battle by the river then apparently having to speak to the bishop in the church.

I haven't been able to play this game since November 28th! Give me a refund already! Assassin's Creed was my favourite game franchise, now I never want to buy another one.

Cannot call raven. Currently on The First Night of Samhain mission and I cannot call my raven to progress further. Need this fixed.


@ubi-keo

just managed to test this. Yes it worked! Amazing thank you both!!!!
Latest posts made by Silvayn
@ubi-keo

just managed to test this. Yes it worked! Amazing thank you both!!!!

Cannot call raven. Currently on The First Night of Samhain mission and I cannot call my raven to progress further. Need this fixed.


Patch 1.1.2 seems to have fixed the problems with the War Weary mission, fast travel, meditate and empty cities. Finally after 3 months of not being able to play this game!

today's TU 1.1.1 patch

This patch 1.1.1 hasn't fixed anything. I still can't fast travel, meditate or enter the mission area for War Weary. There's an invisible wall around the whole area. The only thing that's changed is there is now a mission marker for War Weary. Like everyone else I previously got as far as completing the battle by the river then apparently having to speak to the bishop in the church.

I haven't been able to play this game since November 28th! Give me a refund already! Assassin's Creed was my favourite game franchise, now I never want to buy another one.

Can't find where to download my save files but hoping they can fix this from all the others that have submitted theirs...

Playing on Xbox S/X - Same issue here. I continued to complete Jorvik region, hoping it would fix itself. I also completed the fist major story in Asgard. Went back to War Weary mission and still the same problem. No mission marker and can't speak to the Bishop.

I'm hoping they update the game with another patch. It's pointless me continuing the game. I also have the issue of no enemies at raid locations. This is a problem as some of them require keys to unlock and only enemies have them. Plus no fun at all just running around on an empty map.

I've filed a support message and spoke to them on live chat just now. They told me,
"The development team has been made aware of this issue and they are currently investigating it. Once additional information becomes available, it will be posted to the game's official forum"https://discussions.ubisoft.com

Most liked by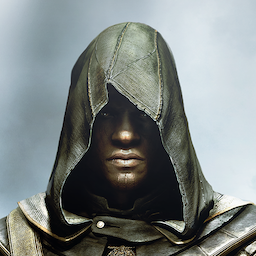 Most liked