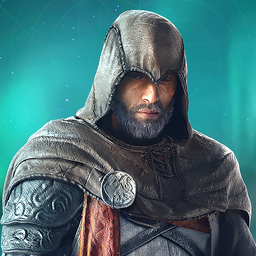 Best posts made by Simplethumb
This seems to be affecting people who played the event last year (not me, I'm new to the game)

Another way to look at this is it's affecting the people who bought the game when it was a new relase (or close to) . So it's affecting Ubi's/AC's most loyal fans/customers, the people who trusted their product would work, and didn't hold off on buying it, and if the fix is delayed much longer...well that speaks volumes about how they feel about those fans/customers.

@aorus2017

Why should they have to "check out Twitter"?!

This is the ACV forum, This is where info should be posted.

Hi

(TLDR)
As the title says give us the option to choose what level of an ability we want to use (like in Odyssey). Also give us the option to disable skills that we neither want or need.

There are abilities that in my opinion are better as a level 1 skill instead of a level 2. One that springs to mind is Thorn of Slumber. While level 1 gives you an arrow that will knock out one enemy when struck, level 2 creates a cloud that will knock out all within range. I much prefer to have level 1 as I see level 2 as cheesy and not to my playstyle.

Dive of the Valkyries level 1 just hits the target you aim for with a jumping attack, while level 2 will hit all enemies within range with a shockwave. To me, this seems more like a magical attack than just a weapon strike and is again, something that doesn't fit my play style.

If I'd have picked up these abilities without knowing I would have lost access to the level one that I prefer. Yes, I could just reload my save at that point but what if I don't use many saves (like some people) and hadn't noticed how the ability had changed, I would be stuck with it. I could leave the Book of Knowledge untouched on the map but for completionists that would suck and seems against the games idea of 'collect all the gold shineys on the map'.

If we had the chance to choose which level we wanted (as we could in Odyssey) I think it would make for a better choice and for other people could add more variety to their gameplay.

Moving on to the topic of skills I think it would be a better idea to allow us to disable skills in the skill tree.

There are some skills that I really don't want added to my game.

Stealth Recon is a skill that will highlight all enemies within range when you crouch. Sometimes when I'm playing I limit my Odin's Sight use, and I don't see any way around this because to be able to stealth you need to crouch. I don't always want Odin's Sight when I'm playing.

Adrenaline Fiend (more damage when you have more adrenaline), Parry Damage, and Perfect Parry (do more damage when you parry) are all obnoxious (in my personal taste lol). I don't like having varible damage as these skills would add to my character, (though I have no problem with Critical hits). And I also don't want to be doing damage simply by blocking/parrying an attack. These skills add too much power to my play style and so far, in my playthrough I haven't added them yet.

Intense Rage/Cold Rage/Eye of the North (your character won't stop their animation when attacking/aiming with a bow if they get hit, has a very short cooldown) are the worst offenders (lol) because IMO they reward poor fighting style. This game already seems to be more Button-bashy than any other Assassin's Creed game (you have to hit enemies to give you more stamina to be able to hit enemies etc). If I miss time a strike while fighting I want there to be consequences, I don't want to be able to just button bash/mash my way through encounters (BTW I'm not even a min/maxer, I don't play on the highest difficulty)

Some might argue "well don't buy them then" but doing that would force me (and other people) to carefully select my skills, to have to dance around the skill tree trying to avoid them. But worse than that is the games difficulty scaling. Sometimes when I've been playing in an area that is a few levels above me the enemies seem to hit with so much more force than the few missing levels would suggest, yet when I add those 2 or 3 points (that have been sitting there, unused) into the skill tree the enemies start to do the same amount of damage that other level scaled areas do. (I'm not talking 10 or 20 points here, it's as if the game thinks "you are under leveled = massive damage from low level mobs and you do a lot less damage". So, if I avoid 'buying' these skills then there will come a point later in the game where I have a near fully maxed out skill tree minus the selection of skills I haven't bought and because of that the difficulty will be ramped up. At that point it seems the choice would be either deal with the uneven damage scaling or bite the bullet and 'buy' these awful skills.

The things I've mentioned might only be to my taste, but if they added the option of disabling skills and also selecting the level of an ability we want this wouldn't negatively affect anyone and would only add to the game.

@thenorfolkian

In some ways it might be worse for you as you've seen, first hand over all this time how they've not pulled their fingers out to fix these day one bugs.

For me, It really sours the experience. I'm enjoying the game, but I really don't want to advance the quests because I'm dreading getting to a game-breaking bug. A game that is meant to be fun has me feeling (minor) anxiety that all the effort I'm putting into it could be stopped dead through no fault of my own. For these quests there may be work-arounds to stop or limit the bug(s) with a certain mission, but what am I meant to do? Go read one of these work-around solutions while getting spoilers? Play the mission and pray it doesn't bug, then when it does, use the work-around and have to do the mission all over again? And that's only for the ones where there is a way to 'fix' it.

By not fixing these bugs this is what Ubisoft is subjecting its fans/customers to!

But they make sure they still sell items and DLC's.

There's also still the issue with AC Blackflag. For most if not all people some of the DLC is not on peoples accounts and cannot be played, even though they have paid for it. They fixed the issue for Steam users (probably because Steam would have took some type of action, taking it down, refunds or something like that). This issue has been going on for over a year with not a fix in sight.

With the issues stated here (all the long term bugs with ACV, the scummy issue with ACBF), the bugs with using a VPN, and how Ubisoft see's NFT's, I will never trust Ubisoft again.

I really would like a long nighttime as the OP suggests because surely that is the best and easiest time to be sneaking around.

In fact I agree with all of what the OP said especially the Hidden Kills.

I would also like more Kill Animations.

I hate the way Eivor will use enemies weapons to finish them as when this happens Eivor's weapons magically appear back in his/her 'holster' (even when using the Finisher Axe) Instead of that I would have prefered to see Eivor using their Hidden Blade.

TBH I've getting really sick of seeing the same animations over and over again, so much so in fact that I'll sometimes finish enemies off with the bow instead.

@thenorfolkian

Wish I could upvote more than once lol.

I know what you mean, I finish a Reda quest and I like things to settle in my game before I save (I won't just save right after a battle, or stop running and save immediately, knowing a tiny bit about scripts in Skyrim got me into that habit) but while I'm waiting to save I'm on tenterhooks, knowing it could crash at any point. I dont even save on the way to the mission objective because your save doesn't record that you have the mission.

Where I feel it the worst is on River Raids. My first proper RR (after the tutorial) I only pillaged 3 places and got St. Georges Bracers, I knew the game had a habit of crashing so straight away I made a bee-line straight for my boat to end it, and.... I got stuck under the ground by just walking over a wall. So now when I do RR's and I get something good, I don't jump over anything, climb anything or walk on anything that isn't solid mud (ground) lol and I head straight back to the boat to finish it. Is Ubi ok with people feeling like this while playing their game. Getting back to the boat filling me with a sense of pride and accomplishment? No! it pisses me off, wears thin, and makes me feel a whole lot less trusting of Ubi to the point where it's costing them (a tiny bit of) money. Why should I support you (by buying your upcoming DLC) when you don't support your own game by fixing the game breaking bugs?

I haven't had the flying bug yet, but I do let out an audible gasp every time Eivor skips/glitches forward 10 foot lol :s



I'll start at the beginning, I was born a long time ago on a farm, out in the wild... okay that might be going back too far... While using patch 1.5.0 I was getting frequent crashes sometimes every 5 to 15 minutes (some days, and then some days none) and lately I've only had one crash in probably close to 25 hours of play. Now I admit that I have also updated to 1.5.1 so that could have stopped my crashes but I started using these 'techniques' a few days before I updated to 1.5.1 (and I didn't crash then) so I'll still put this info up just in case it helps someone else. (Anything in brackets () means this is just editional info and can be skipped)


Don't leave the Ubisoft launcher up when you're not playing or don't plan to play for a while (if it's been open for ages a simple restarting might help too)
Once you get past the splash screens (where it says "press any key/press A to start") leave it for a minute before pressing the button, this is especially important if you've restarted your PC since last playing. (this is to given it time to finish loading the main 'framework' of the game. I'm not a programmer so I can't explain it well but when you restart your pc any temp files a game has in use will be cleared on a restart, (Dragon Age Inquisition is a good example of this as it takes longer to load the game after a restart) so giving it more time is basically letting the game finish doing its thing in case it needs additional time)
Give it 10 seconds before making a save in-game. (Skyrim taught me that games have scripts and things running in the background, (which can cause problems in your save if these aren't allowed to finish or mess up in some way) so I got into the habit of stopping my character from moving, making sure nothing is about to attack me, and then saving, again, this only takes about 5 to 10 seconds, basically you want to limit things loading in the background as much as possible).
Don't QuickSave Immediatley after leaving a menu (start menu, map, inventory etc) (This is because as you've probably noticed this game's ambient sounds take a couple of seconds to start after you leave a menu, and, as mentioned above I like to give a little time for things to settle before saving)
Try not to rely on AutoSaves (As alluded to above I don't like the idea of using saves which might have saved 'mid-script' etc. Autosaves just happen when they please so they don't follow my rules [SHAKES FIST] so I don't use them. I know this is easier said than done with the amount of times this game crashes, so I'm not saying don't ever use them, just try to make your own saves more frequently... talking of which...)
Make plenty of Manual Saves and Quick Saves. (YES, I'M TALKING TO YOU [POINTS]. With any open world game, like Witcher 3, Skyrim, ACV, ACO etc there's a lot more going on in the background than say, something like Doom Eternal (this isn't an insult [pushes the Doom fans back into the cupboard] so it really doesn't make sense to keep using only one save. You might mess up that save in some way and then all you have to reply on is Auto saves (and this game can sometimes Autosave 5 times in a minute and a half) so do yourself (and your sanity) a favour and make a lot of saves. As an example I'll explain my save routine... get comfy... not that comfy though, doing it like that is bad for your back) I'll normally use Manual Saves before/after important situations such as before starting a new mission, finishing a mission. I'll make a save before a quest, then during that mission I'll use QuickSaves (like, before getting to the 'action' area (fort, camp etc) then if the quest moves on to somewhere else, I'll make a QS after finishing that part and then when I get close to the next 'action' areaI'll make another. I'll do that until I finish the mission. (I'm running out of words for mission and quest, can I borrow your thesaurus) This may sound tedious to some but if the game crashes I rarely have to replay more that a few minutes of gameplay to get back to where I was (excluding River Raids and 'Red' areas). I'm not saying you have to follow this to the letter only explaining how I do it. (Also F5 on the keyboard is QuickSave so it's not too laborious, think of it as a mini workout for fingers and brain lol))
If you think a bug has started in your game go back to a previous save ASAP... maybe. (Some bugs can become stuck in your save file in games so if something funky happens and reloading the game doesn't fix it then it might be worth a try to go back to a point before that bug appeared, and if you followed my advice above (or you make plenty of saves anyway) then this shouldn't be a problem [POINTS AGAIN].
Try not to have too many unfinished quests open at once (what I mean by this is don't start an arc in england, do a quest or two and then bugger of to france to do that DLC. The only reason I brought this up is because I think I've seen it mentioned maybe 3 times that this has caused an issue for some players so it might be worth considering).


I've always done most of the above (I started using these after having some painful times on a modded Skyrim) but the ones I've added to my routine lately (because of the frequent crashing) was number 1 and 2. I'm not saying these are a magic fix-all and yeah, it simply could have been patch 1.5.1 that fixed my crashing but some people are still having the frequent crashing on 1.5.1 and mine has stopped... so maybe something else is working, either way the things noted above are good things to use in any open world game (IMO).



@longjohn119

I don;t think I could go back to consoles now, because I love the flexibility of mods and how they can change games into more of what I like.

@dragonflybytes

They fly now?

They fly now!

Not seen the patch notes but I doubt it's been fixed.
Latest posts made by Simplethumb