Best posts made by SixKeys
Hi, couldn't find anything on this in the known issues thread.

I've completed almost everything there is to do in the game. Completed every area in England, Norway and Asgard, only missing some collectables. Ubisoft Connect still shows my progress at 94% completion. Some challenges also still show up as "In progress", including "The Hiking Spirit (travel across every region)" and "Obtain your hidden blade and complete your training", which should have unlocked as I completed the story long ago.

100% is now showing up for me! Doing Reda quests seems to have fixed it.

I find it concerning that the list of known issues doesn't include anything about stealth despite knowing many players who have had problems with it ever since release.

One of the most persistent problems is guards completely skipping the white (suspicion) detection stage and going straight to yellow (investigate) or red (alarm).
Whistling will often take three or more attempts before catching an enemy's attention.
Blending in with monks or other blend spots (sitting on benches etc.) is fiddly. Sometimes it takes several tries to get Eivor to blend, sometimes she refuses to do so at all for no reason.
Sometimes Eivor will be hidden in a stalking zone or blend group and suddenly lose her "cloaked" (stealthy) state out of nowhere. You have to exit and re-enter the hiding zone to cloak yourself again.
If you are spotted, guards will be drawn to your location despite not having had direct line of sight to you, as if by telepathy. Sometimes they will spot you even though solid walls.
These problems exist across all platforms.

This video demonstrates many of the problems mentioned above and more:


I really hope the devs will prioritize fixing stealth issues, considering AC is supposed to be a stealth game, after all.
Latest posts made by SixKeys
Most liked by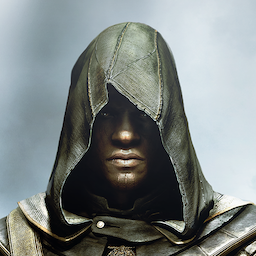 Most liked