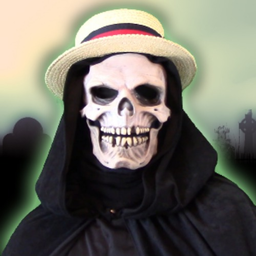 Best posts made by Slyrr7
New forums, but the same problems exist with Siege as before. UBI has repeatedly claimed that they value the input of their paying customers, and asked us to supply any suggestions/input that we would like to see implemented. To comply with that request, I put forth the following within this new venue:
Siege was originally programmed and marketed as a tactical game with online MP support. It contained single player aspects and game types for the benefit of those who don't live and breathe multiplayer. But starting around Y3, UBI started to re-align the game towards the 'pro league' and made lots of changes to the core gameplay which removed and/or replaced most of the original content/game functionality with stripped-down, simplified content that was more 'meta' friendly instead of real-world unpredictable.

This divided the Siege community into two camps - the original player base, and the E-sporters. Generally, the original player base liked the tactical/unpredictable content much better. While the e-sporters prefer the updated content because it plays faster and lends itself towards a more MP style run-n-gun format. UBI created this divide by changing the game.

The original customers who supported the game at the outset feel betrayed and angry because the product we originally bought has been effectively destroyed. We would like the original Siege back, with it's original maps, operators, functionality and play style. We know that UBI won't eliminate the Pro-league style game they've changed Siege into. That's not what we are asking for. What we want is a separate build of Siege that restores all these things. The two camps of game players need not be at odds. We can ALL get what we want, if UBI will simply devote a few people and some man hours to restoring a "Siege: Tactical" build for us to download and enjoy the game that we originally paid for. The E-sporters can keep "Siege: Pro League" all for themselves.

How's THAT for input?

@supremeskill Having made similar requests myself, I agree completely. A mode which limits the choices to the original operators, with their original abilities and stats, would be great. The operators should only have needed minor adjustments over the course of the last 6 years. Yes, fix bugs. Yes, fix any game-breaking OP-ness. But this constant micro-managing of every little thing has made Siege unrecognizable, and worse - unplayable.

I'm tired of UBI using an e-sporting stat graph as a trigger to bestow constant buffs/nerfs on all the operators. Seriously - the moment any of them start rising too 'high' on their little graph, they start shaving off abilities, stats, gadgets, even the number of bullets that operator is 'allowed' in their weapons. All to try and drag every operator into some kind of tepid statistical conformity, so that no one operator performs any better or worse than the others. And we can all see from those charts that every effort UBI has made in that regard has been utterly pointless. The more they try to meddle and monkey with the game to achieve some utopian 'equality', the less equal things get.

The same basic principle applies to the maps, the lighting, the recoil, the gadgets - everything. No matter how hard UBI has tried to make Siege 'equitable' for the pro league, all they've done is make it more skewed and unfair, especially for the Casual player. If they were succeeding, then we'd be seeing a level graph for all the operators, but we're NOT. It's impossible. It's a fool's errand for UBI to try and force it in some mad, useless quest towards Gaming Socialism.

So if they want a Pro-League/E-sport version of Siege, let them keep whatever this nightmare is they're working on. But to the OP, we need UBI to make a separate Vanilla build which restores the basic thing which UBI has stripped out of the game, And I can sum it up with 3 letters - F U N.



I quit and uninstalled Siege late last year, because I'd had enough of UBI destroying all the content I originally paid for, and replacing it with what I think to be inferior, watered-down, and childish copies that are obviously pandering to the E-sport crowd. And I don't see anything in any of the updates this year that have led me to attempt a re-install. They keep removing recoil, and eventually this will be just like TF2 where there is no recoil at all. They make only token attempts to stop the cheating, which is out of control across all platforms. And they say they are going to remove the last remnants of single player support by destroying the Situations and Terrorist Hunt.

The ONLY thing that might bring me back now is if they install a permanent legacy mode that restores the game to it's original settings. I don't even care if they remove all the other operators and all the cosmetics. I just want the original game that I paid for returned to me, because UBI stole it. I will say, this does NOT mean I'm calling for this silly "E-sport" version to be removed. As far as I'm concerned, if that's what UBI wants, they can KEEP it. But I want them to take a few of their lazy, idle programmers and pull them away from eating twinkies and swilling cola, and put them to work creating a Legacy mode, or even a separate legacy build. Yes, I would even buy this game AGAIN to get all the original content and playing style back. That's how much I miss it, and how adverse I am to being just another E-sporting drone in their little meta-saturated sandbox.



@du22 There's a definite market for a return to the original Siege play style, and a reversion to the pre-2018 status for the maps, operators, gadgets, lighting, etc. But there are no rumblings from UBI that they are listening, or that they even care. They've got a potential gold mine for revenue, because I, and others, would probably pay to buy Siege all over again, if it was a separate build that reverts the game to it's original slower, tactical style.

Just like with politicians who refuse to listen to the people, so UBI is fixing to suffer similar consequences of a company that refuses to listen to its customers. Their callous attitude towards the original customer base has soured me to the point that I have no intention of ever buying any software from UBI ever again. Nor would I encourage anybody else to do so. If they continue to ignore us, giving us nothing, then nothing is all they will ever get from me.

UBI may think they don't need us. They may think they'll never run out of customers or money, that their good times will never end. They may feel they can treat us like dirt and that we'll just sit there and take it. But things can change. After all - who would have thought that Activision or Blizzard would ever be in trouble? But they are. Even the big software companies can fall. So UBI had better start paying attention, and start working to give the original Siege player base what they keep asking for. Or they too could wake up one day and see headlines about how they are circling the business drain.






@upshawedward I think it's a great idea. I'm not sure if you read his post thoroughly, but what he's asking for would not affect 'other' players in the slightest. Enabling dead bodies on an individual basis would mean only the person who enables in on his OWN computer/system would see them. Everyone else would keep the boring, silly icons. If someone plays 'competitively', they can keep the bodies turned off if they want.

And yes, there ARE plenty of people who prefer a more realistic, tactical gaming experience. The removal of bodies and debris was one of the things that we disliked about UBI's big push to change Siege from tactical realism towards a more cartoonish, simplified 'E-sport' franchise. I've suggested and asked UBI in MANY threads about making a separate build of the game called "Siege: Tactical", which brings back everything that UBI has removed from the game and restores it to it's original appearance and play style. The E-sporters would keep the crummy "Siege: Pro", which has all their ridiculous 'meta' changes. This would give everybody what they want, rather than dividing the player base the way UBI has done with their foolish disregard for their original customer base.

@liilliilliillil Let just ONE 'pro' player lose a match as a result of Finka's ability, and UBI will drop it like radioactive waste. That was what they did to Zofia. UBI gave the withstand ability to Zofia, with the full understanding that it MIGHT actually come in useful. Then in one e-sport match, where her withstand actually WORKED and won them the match, it set the pro league berserk with cries that it was 'unfair' and had to go. And dutifully, UBI nerfed withstand away from Zofia the moment the e-sporters yanked their chain.

It didn't matter that you could count on one hand the number of times when Zofia's withstand ability was of practical value. Most of the time she never had occasion to use it, and the rest of the time it wouldn't save her because enemy players would just shoot her again while she was getting up. Zofia's withstand was only of actual effect in maybe 0.0000000000000001% of all matches. There was no reason to get rid of it. Same with Finka's ability. But UBI will probably get rid of that too, and for the same flimsy reasons. Or poor Blackbeard - UBI gave him a gadget that was conceived and created to block headshots. But they were forced to turn it into wet toilet paper that doesn't block anything, because it actually worked the way they designed it, and pro players couldn't take that.

UBI is stuck playing whack-a-mole, constantly adding, eliminating, adjusting, and rotating out abilities, gadgets, weapons, ammo capacity, and other stats from every operator with every content update. All in a vain, pointless attempt to drag every operator in the game into some kind of statistical conformity where no single operator performs any better, or worse, than any other operator. They may as well just strip ALL gadgets and abilities away from all operators, and make them recruits. If all UBI wants is a romper-room clone of Counterstrike, why bother with unique operators and gadgets? They're just going to have to wipe them out later anyway, right?

How about leaving them all alone, and trusting the players to adapt to the game, rather than artificially forcing the game to adapt to the players?




@lie-nus Just because a thread is older doesn't mean it isn't legitimate :). I agree with the sentiment. In one of their much-ballyhooed Q/A sessions, UBI said they were plotting to 'get rid of' Terrorist Hunt completely. Whether people want to admit it or not, a solo player experience was part of the original game. Which means it was part of what customers paid for when they bought this game. Which means it would be a dishonest bait-and-switch for UBI to just destroy it and leave their paying customers (many of whom enjoy a single player challenge) with nothing.

If they must destroy TH, they should at least replace it with a 'bot match' version of multi-player. Something that can be played solo. I think it would be a blast to play Hostage, Secure area and even (ugh) Defuse Bomb against a team of enemy bots, and with AI bot teammates. Yes, it would mean UBI would have to hunker down and do some work (for a change) to add at least some basic AI behavior so these bots could function in game. But we've made UBI rich (they're the ones who keep bragging about how much money they make and how successful they are), so they ought to devote some of their truckloads of cash, and their pool of industry-grade professionals to the task of giving their paying customers what they paid for.

They don't have to start out big. They can just take one map, maybe Hereford or House, and start there. And they don't have to start out with full AI support for ALL the operators. They can start with a few of their choice (even just Recruits). Then add bot-match support to other maps one by one, along with their seasonal content updates. Or maybe just one per year if seasonally is too 'hard' for them. And add more AI operators as time goes by. I admit - I would re-install the game and start playing again if they did this. It would be a chance to play the game without any cheaters ruining everything (for a change). Since it seems none of the players online can be trusted to play an honest game, UBI ought to provide a solo player experience where we don't have to worry about cheaters.




@lie-nus And even THAT isn't any fun or challenge because UBI has pretty much wiped out all the terrorist AI. They've turned it into nothing but a clown carnival shooting gallery for e-sporters to practice their 'twitching' skills. Totally boring. As with all things Siege, they threw away fun to cater to e-sporting. I would almost rather the game had ended all development support in year 3, than have had to slowly watch it turn into the completely different game that it is now.

Sure, keeping it at an earlier iteration would have meant only a limited number of players, and maybe even only custom servers set up by users. But at least the matches there would be FUN.

@lie-nus Maybe it was because I did my Lone Wolf TH-ing on Hostage that I noticed the changes. If you play 'secure area' or 'defuse bomb', mostly you just get are incoming waves. And that, admittedly, hasn't changed much. But for Hostage? The Nitro rooms slowed you down (which the twitch-n-cheat, run-n-gun crowd HATED, so UBI got rid of them). The Bombers also slowed the game down (see previous, UBI got rid of them too - coincidence?). But then there was the terrorist AI.

I remember TH Hostage being a challenge because the terrorists (beyond just the bombers) would wander from room to room on patrols. Nearby terrorists would come running into the hostage room if you broke in. And the moment you picked up the hostage, all the remaining terrorists would either make a beeline right for you, or they would swarm out to the extraction zone to cut you off.

None of which they do anymore. Rare is the time when any of the AI terrorists will now leave the rooms in which they spawned. Most of them don't 'move' at all. They just squat up and down in place. Sometimes one of them will shuffle out to an adjacent hallway, but never more than a few steps. Then they just wander back where they spawned and squat back down. And when you pick up the hostage, they STILL won't move.

My friends and I have run tests. We nabbed the hostage on several maps and zipped out near the extraction zone. Then we waited. None of the terrorists came out after us, and oh how we tried to coax them. We shot out every window, we threw every flash grenade, we hammered on the doors, we ran back and forth in front of windows with rooms still FULL of AI terrorists, trying to get them to chase us. But no, they just kept squatting up and down in their rooms, diddling around. And it didn't matter what difficulty level we chose - easy, normal, 'realistic'. They always did the same thing. The only change the 'difficulty' levels made was how quickly and accurately the AI terrorists would shoot. It did nothing to make them any 'smarter'.

So obviously since the big E-sport 'realignment' push, UBI did something to make the AI terrorists dumber. I'd venture to say they no longer have any "AI" at all. Squatting up and down in place is not 'intelligence' for an AI enemy. It seems obvious that UBI deliberately did this to the terrorists so that ranked players, e-sporters, and pro-leaguers could use them as shooting gallery target practice. They didn't want terrorists who would react like real people and move around, reacting to noises, or other such things. They wanted static targets that would stay put, so the players could move leisurely from room to room without the risk of getting ambushed, or any other real-world risks.

That was one of the last straws for me. Hostage TH was one of the last things I enjoyed in the game, and UBI pretty much wiped it out, so I had no reason to stay. And based on what I've observed, I have no reason to come back. I keep hoping they will repent and re-install these things in some kind of "Siege: Tactical" build that's separate and removed from the "Siege: E-sport" build they're clowning around with. But as more and more time passes, the less likely it seems.

@spaceman20290 A great idea - again, wish they would implement. It doesn't sound like it would be that tough to do. But for at least 2 years now we've been enduring UBI taking every suggestion from their original Siege customer base, and getting a bunch of whining about how 'we can't do that, it's too HARD'.

Whether it's the Bombers, the nitro cells, the original maps, the night maps, or anything else - the current developers do nothing but hem and haw about how including features which were in the original game are now 'too complicated' for them to bring back, or that they 'take up too much space', or that maintaining them 'costs too much', or that they 'don't have enough time or manpower'.

Nothing but excuses, and lame excuses at that. These people are supposed to be the professionals. They're supposed to be the best game programmers in the industry, and paid to reflect that experience. But when it comes to Siege, they act like a bunch of newbies during amateur hour. If I were them, I'd be embarrassed.
Latest posts made by Slyrr7
@hoodoo_guru Looking at the posts on these UBI official forums (the bulk of which are complaints about how horrible and buggy the game is), the console players are having just as rough a time of it with cheaters as the PC players. Cheaters using tricks to enable the use of mouse and keyboards, which gives a tremendous advantage over players who have to use those clumsy, awkward gamepads. Siege no longer encourages players to 'get gud'. Only to 'get cheats'.


Unfortunately, being the few voices raising these concerns likely won't cause Ubisoft to make the necessary changes to "return" Siege to its once held "glory days." Time to say goodbye.


Sadly true, but sorry to hear regardless. I should probably also leave these forums as well. It's becoming just another source of frustration and disappointment. There's only so long you can patiently request and hope for positive changes (and be ignored) before you lose faith in these UBI people, who pretended to set up these forums so they could have our input. But they're not listening to us at all. I'm not sure they ever paid us any heed once they had our money. The current crop of Siege 'developers' may actually be delighted to see more of the original player base disappear, because they think our complaints are a nuisance. But it won't 'improve' the game. Six years of development, and things are worse now than ever before.



@hoodoo_guru I did the same thing late 2020, and for the exact same reasons. The only real difference is that I was no fan of the way Siege was 'evolving'. All of the major changes seemed to be steps backwards in 3D game development, and not forwards. And there are already many threads explaining exactly why, from the maps, the lighting and the debris, the lack of action on cheat control, shoddy engine maintenance, even down to the UI and the ragdoll bodies. I don't think the game has been made better - in fact it's been dumbed down and overly simplified to toddler level. It's as if UBI thinks all the players are children who need to have their hands held every step of the way.

The changes didn't feel like a 'reward' from UBI - it felt like a constant barrage of insults. And I was insulted - and I left.

@karakzorn Generally correct. Still - I thought they'd lost a lot MORE than 79%, so maybe they think they're doing better than 'expected'...

@croken717 The original Siege developers are long gone. The ones covering Siege now have little motivation beyond basic maintenance. It wasn't 'their' game, so naturally they just don't care as much. I think they're happy if they can just keep the entire game and all the servers from exploding each day.

Instead of adding 'new' content, they really need to spend a year (or longer) focused completely on stabilizing the game and the content it already has. Right now Siege is like a Jenga tower with only one brick supporting the entire structure. And instead of moving blocks to the base to make it more secure, UBI keeps piling more bricks on top and praying it doesn't collapse.

@hadesorso9288_ Sigh. When you see stuff like this, it's hard not to believe that UBI and their stooges here at the forums are conspiring to deny/quash evidence of cheating and game flaws. Maybe they're doing it because they're lazy and don't want to have to do any work to fix the game's many problems. Maybe they're scared because evidence that the game is faulty might hurt the profits they rake in from e-sporting matches. Maybe they're doing it because they think it hurts their reputation as a top-tier gaming company. Whatever the reasons, it's only making things worse. The game's problems remain unsolved. Their e-sporting profits are still dropping because of those problems. And the more they try to cover up these issues, the more their 'reputation' gets shot to blazes.

There's a lot of customers complaining about this. Has UBI made any official response, promising to fix it? Or are they hoping customers accept it as just one of the risks of playing Siege?

As I understand it, the game engine, coding, programming and everything, was originally developed for single player games. It was never designed to handle the stresses that come with running massive multiplayer content. That would explain why Siege has never seemed up to the expectations that come with online gaming. It's never run smoothly. They're constantly having to use spackle and duct tape to patch over game-breaking exploits. And we constantly see issues like this, where their attempts to tinker with the code for E-sporting purposes winds up causing twice as many problems as it solves.

After six years, it's time they considered moving to a more stable game engine - one that was designed from the ground up to be cheat-proof and stable under heavy online gaming use. Watching UBI trying to hold the Siege sand castle together during high tide - it's just getting sad.

@mufasayama Welcome to Siege ;). You're asking for fairness and reasonable expectations from UBI. Look at all the complaints which choke their official threads, most of which include complaints that UBI has never done anything to address those complaints. You may find that any enjoyment you get from the game is wholly contingent on lowering your expectations - drastically.


@opatheone I quit playing Siege a year ago, and only pop into these forums periodically to see if UBI has done anything to fix the many problems which led to me, (and all my friends) walking away. So far, nothing. So I would not look for speedy solutions to these, or any other issues. Many of Siege's problems go all the way back to Y1, still with no solutions. And arguably, the 'evolution' of the game has only made some of those problems even worse.

Most of the posts on these forums seem to be complaints. But you'll rarely see any official UBI response, except from moderators. And they always direct the complainants to UBI's automated website and tell them to submit a support ticket. I think they get so many complaints now, that they're afraid of responding to them directly. Or they're so used to complaints, that they've lost their capacity to 'see' them anymore.

@hadesorso9288_ If the secret is "UBI doesn't care about their customers", I'm afraid that one's been out of the bag for some time...

@boogiedagr8 Many players have been asking for this, or something like it. I'd be OK with leaving the base uniform, but adding IDLE animations to her holograms. Have them occasionally kneel, then stand, look left or right, raise/lower weapons - anything to make them look more alive. That would fool twitchy players into shooting at them, whereas her current static holograms aren't fooling anybody.