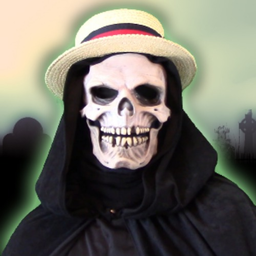 Best posts made by Slyrr7
Latest posts made by Slyrr7
@leopardi I donno, but at this point? A classic 2016 mode is pretty much the ONLY thing that might get me to try re-installing Siege. The current iteration is trash.

If UBI planned all along for Siege to be a dumbed-down, buggy, cheat-infested retread of CS, they should have advertised it as such. Then I would have known not to waste my money. I definitely feel that UBI swindled me and my friends.

@zd-ying (Shrug). Sounds like a typical Siege update to me.

@earthlamp_craft Probably not gonna happen. They deliberately stripped down, dumbed down, and messed over the rendering for Siege to cater to the E-sporting crowd. Pro players, it transpires, are incapable of playing in any game that has dynamic lighting, shadows, debris, dead bodies, or anything even vaguely realistic. They can only function in a simplified, romper-room game environment that looks and feels as if it were programmed in the mid-90s - flat, sterile, flood lit, and dull.

@kaptainrakaraka Given UBI's shield-hate over the last couple years? They're likely to think that the ability to kill Blitz through his shield means they coded him good.


@johnmcclane Honest players have been asking UBI to do something about this for years. All we ever get is a lot of waffle about how either 'they're working on it', or 'it's too hard for us to stop it, so just live with it'.

@fulgrim The original player base has been begging for such things, for a long time. Even just as options to turn off and off. We've got at least 2 years worth of complaints, asking UBI to do things like restore the original lighting, debris, maps, terrorist hunt, and all the other original game features that they've been gradually destroying. We've even offered to buy the game again as a separate build for that purpose. So far, they haven't said a word to even acknowledge our requests. All we ever get is a lot of waffle about how it would be 'too hard' for UBI to do that, and how they 'don't have enough resources' to give the original buyers what they paid for.

Everything they've been doing to make Siege e-sport friendly has digressed the gameplay so that Siege has become childish and primitive. It now looks, and plays, as if Siege was programmed during the late 1990s. Primitive lighting, primitive maps, primitive debris physics, operators that literally glow in the dark, romper-room style HUD, and those ridiculous Quake-3 floating icons instead of dead bodies. That's not even saying anything about the rampant cheating, and how UBI hasn't done anything noteworthy to stop it.

I hope they listen to you. But they haven't listened to anybody else. So, best of luck.




@tr-bursali I think people have been pointing things like this out, and asking for things like this, for a long time now.


For the benefit of non-spanish speakers, here is a rough translation:

"I feel really cheated by the graphics of rainbow six siege, it looks horrible without shadows or post processing effects that in 2015 looked very
nice, for example the bright light when you looked at the window, the volumetric light when you were on the map from an airplane that the sun could
be seen on the floor (now you can't even see it), the environmental occlusion on the maps that made it look dark but with that set of spotlights
and lamps they made it look extremely beautiful, personally I loved seeing the I play like this in 2015-2016, this game is not only played by
professionals, I clarify, there is also a community that wants beautiful graphics, the visual richness when you are playing a triple-A game, I
almost forgot, the weapons look like plastic, BEFORE THEY LOOKED BEAUTIFUL with any skin, recover the beautiful reflections that the game had and
for the blind who complain about lightning and details that supposedly did not let them see, then add an option before launching the game where I
indicated and "GRAFICS" AND "COMPETITIVE" or something like that."

He's quite right. The lighting, debris and visual effects of pre-2017 Siege were much more advanced, and frankly superior. All the changes they made have made Siege more primitive and less advanced. All because e-sporters complained that they were distracted by more realistic graphics. Sure after the changes, the pro players can now see everything - with no risk of being fooled by a stray shadow, a dim patch in a corner, or a random piece of debris 'falling the wrong way'. But now Siege looks more like it was made in 1997, rather than 2022. So much for this professional game company making innovative advances in features and technology.


@temporarysolutn We hear you, man. Their tampering with the shield mechanics has driven away many players from the game completely.