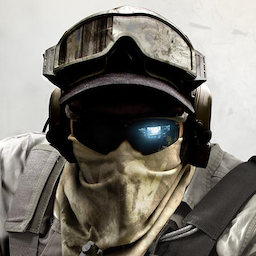 Posts made by Spectankular
I'm surprised this hasn't come up before, so I hope I did the search right...

It would be great if we could use a common In-Game Currency (IGC) to buy things like item packs and cosmetics. I used to buy a lot of in-game stuff (I bought almost all the guns in Wildlands on Day 1), but now that I'm only interested in a gun here or a gear-piece there I'm reluctant to commit to buying currency, knowing that I may wind up with leftovers wasted when I move on to my next game. The result is that I don't wind up buying any currency at all, and the cycle repeats when I move on to my next game. If I just had a Connect IGC wallet I would be inclined to buy a large pack of IGC each time (to take advantage of the lower per-unit rate), buy whatever I want in whatever game I was playing and know I could carry whatever was left with me to my next Ubisoft experience, buy another large IGC pack when I ran out and repeat the process.

For example, I think I want the Chromatic bundle in Far Cry 6, and there are other bundles I might consider later. I would have to buy the pack of 2300 Far Cry credits to get the bundle I want now, and buy the 1050 pack if I want to get any of the others, but if I step up and buy the 4200 pack and move on to another game before buying another bundle I will waste a lot of IGC, so that makes me indecisive and I either buy the smaller (2300) pack, or maybe none at all. If I knew I could take my remaining IGC to whatever Ubisoft game I play next I'd happily commit to buying a pack large enough to get me whatever I might want in Far Cry 6 (in this case the 4200) and carry the remainder forward.

In-game purchases are about as discretionary as spending gets and difficult for some to justify, so simplifying choices and easing commitment anxiety by minimizing perceived risk seems like a smart move. It would encourage people to buy through Connect instead of Steam or Epic, and may yield further opportunities, such as a Ubisoft Plus subscription plan that includes an IGC allowance each month.

Just a thought. I'd love to hear from people who think their buying behavior might change if this happened.

@ravndal15 Have the same card, had the same problem. Go to the three bars on the top left of the Ubisoft Connect window and click on Settings. Under general, untick 'Enable in-game overlay for supported games'. You'll get a warning next time you start the game, just confirm you want to continue. Not ideal, but maybe the only way to disable that annoying warning.

The Ubisoft launcher page says the HD texture pack requires 11 GB of VRAM to run. I intend to run this on a system that meets the stated requirements for 4K. Will this run with 4K textures without the HD texture pack, or will I wind up with 1080p textures or something like that?

The official system requirements for FC6 listed here state that 16 GB VRAM is required to use the HD texture pack, and appears to be revised down to 11 GB on the FC6 page on Ubisoft Connect where the game and the texture pack are available to download (sorry, I don't know how to link to that). That means an RTX 3080 (my card) is sufficient to run the game at 4K, but it only has 10 GB VRAM so it can't run the HD texture pack. My questions are:

1: What texture resolution can we expect running at 4K resolution without the HD texture pack?
2: What texture resolution and other enhancements can someone expect with the HD texture pack?
3: Will people with less VRAM be able to try running the HD texture pack and judge their performance for themselves or will there be a bar to running it?

Apologies if this has topic has been covered elsewhere in this forum, I did search but I struck out.