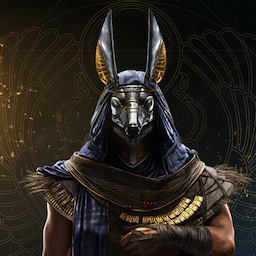 Best posts made by Star_Lord89
There are multiple game-breaking bugs in Assassin's Creed Valhalla. I don't think it's an understatement to say that this game is as bad as Unity was, if not worse. Firstly, and most importantly, it is impossible to progress past the quest "Family Matters" as the Seer doesn't react when you go to visit her (in fact, there is no quest marker or anything when it tells you to complete "A Seer's Solace").

Another major issue is that when I try to climb objects, I quite often get stuck, being unable to climb up, down or to the sides (I can't even go back the way I came). I have even fallen through the world while trying to climb and when I have been sliding down hill sides in the snow.

The water doesn't behave correctly - when swimming, I occasionally just drop down for no reason (not dive, but fall), I have seen whales flying over the water, instead of under it and my longboat also seems to have wings, since it too manages to fly over the waves at times.

I would also like to submit a suggestion (not related to the bugs outlined above): please, PLEASE can you stop trying to make all your games RPGs. The players who are loyal to the different game series you produce are fans because of what they are. Making Tom Clancy and Assassin's Creed into RPGs, when neither of them were is baffling. Particularly in AC Valhalla - which feels like a poor attempt at turning Skyrim into a Dark Souls game.

Playing on the PS5 and have the exact same bug (I had it on PS4 as well). When the actual [censored] are you going to fix this game?!?!? You've known about the issie since before the launch and still haven't fixed it. I'm returning the game and getting my money back.