Continue your odyssey
Welcome to discussion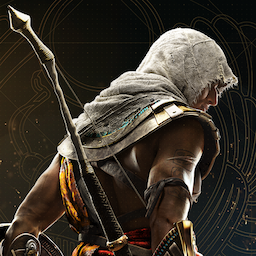 Superfly_Boss
@Superfly_Boss
Best posts made by Superfly_Boss
Can we please get an update on this from any of the official Ubi people here? This glitched out cloak is starting to feel like a cone of shame.

@fylkirpanzer I followed what you said on here. Unfortunately no dice, that mask is still showing up. This bug needs to be patched ASAP.

The Cloak of Shame stays on... Not sure when the next update is incoming but I don't feel like engaging with this game until this is fixed.

@paatjo I have tried this step multiple times before and after patch 1.04. it stays on either way. It overrides everything else you are wearing.

No. It isn't. This content is disappointing and has no replay value.

@lsayer92 My experience with Ubisoft and AC games ( goes back to AC1 in its early days) has been relatively smooth until Valhalla. I have to constantly reload previous checkpoints because of glitched interaction points or because Eivor gets stuck somewhere. Now this thing where this Mari Lwyd cloak stays on, that's an immersion killer. There are cutscenes where this mask and cloak combo stays on Eivor protruding from her face and I just can't take the scene seriously.

@camorraz Thank you. That is exactly what I have been pointing out to people. Thank you for the screenshot.

@ubi-woofer The cloak stays on everywhere even in the loading screens. It stays on even when you hide all the armor pieces or take off all the armor. I am playing on Xbox One X.


Why is that every time you guys release these sort of events the game is utterly broken? Do you not have a team that tests for bugs before launching an update?

Why is the game crashing every few feet you move in Ravensthorpe now? That egg thing took forever because every crash sent you back to start of the hunt. I had to work around that by manually saving after every find.

I thought just maybe the fighting pit would be safe from this because you are staying in a small area. Nope, the game crashed in round 6 or 7.

Please fix this and fix the bugs that are going to be on the upcoming DLC as well.








Latest posts made by Superfly_Boss
@garbo3 oof. reskins of existing weapons. They are really making it hard for Jorraptor to fake a smile for exclusive access.

There's a legendary animal in Ireland. Is there no wall mounted trophy for said animal?

Before this thing pops ups, I want actual regular swords in game. I really don't get Ubisoft's decision to exclude them after having them in nearly every other AC game.

@katzenkrimis71 No. I like my armors fully upgraded so I can quickly switch it up. They are all upgraded now unless I am missing something from the Ireland treasure maps.

I had a pile of unused nickel and tungsten ingots and all of those got used up in upgrading these armors and weapons. In the next DLC can we also get a few nickel ingot chests or walking soldiers carrying the ingots?

@dr0l0 go to store and manually download it if you are on consoles.

@kmansp31 Did you follow Azar's storyline? It has nothing to do with gender politics.

I agree. That's a lot of work and waiting around to get a meager 40 silver coins per shipment.

Why is Gunnar saying those lines in the camp then? People were speculating that it would have to do with the Wrath of the Druids DLC but he's not part of that journey.

@gregorex295 Yes. Same issue is happening to me. All these new armor sets and weapons and can't equip them on Jomsviking because it resets to basic.

This was an issue they had fixed in a previous patch but another patch undid their work.
Most liked