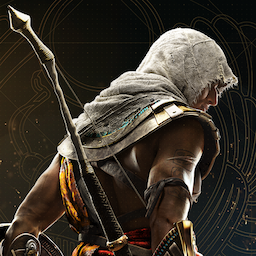 Superfly_Boss
@Superfly_Boss
Best posts made by Superfly_Boss
@vm4m9tz4pb I agree with your sentiment. Just wanted to tell you that this mode is not time limited. It's a permanent addition to the game.


Can we please get an update on this from any of the official Ubi people here? This glitched out cloak is starting to feel like a cone of shame.

@fylkirpanzer I followed what you said on here. Unfortunately no dice, that mask is still showing up. This bug needs to be patched ASAP.

The Cloak of Shame stays on... Not sure when the next update is incoming but I don't feel like engaging with this game until this is fixed.

@paatjo I have tried this step multiple times before and after patch 1.04. it stays on either way. It overrides everything else you are wearing.

Same here. I killed plenty of soldiers with headshots. They are not registering on Ubisoft connect. Please fix.


@garbo3 oof. reskins of existing weapons. They are really making it hard for Jorraptor to fake a smile for exclusive access.

No. It isn't. This content is disappointing and has no replay value.

@lsayer92 My experience with Ubisoft and AC games ( goes back to AC1 in its early days) has been relatively smooth until Valhalla. I have to constantly reload previous checkpoints because of glitched interaction points or because Eivor gets stuck somewhere. Now this thing where this Mari Lwyd cloak stays on, that's an immersion killer. There are cutscenes where this mask and cloak combo stays on Eivor protruding from her face and I just can't take the scene seriously.

Yep. Luck and extreme precision. There is no room whatsoever for errors. And in some archery challenges, you are blocked off by icicles from better vantage points.

It's almost like dev team saw all the comments about this game not being challenging enough and decided to punish us. This mode isn't for casuals.


Latest posts made by Superfly_Boss
@azhrei21 Exactly. That is something I don't get either. It's like the tip of the spear got double shrinkage. This wasn't an issue with Odyssey or Origins.

Hey, guys. Is it just me or are the spears shrinking when they are on Eivor's back? I have noticed a similar glitch when you change Jomsviking loadout. The pointy end of the spear shrinks and it almost looks comical. They go back to being normal sized when they are being used.

@ubi-keo The issue is now resolved. I exited the game and went back in and was able to upgrade normally.

@ubi-keo Thank you. The Jomsviking hall is maxed out. I am working on leveling up the way you stated I can.

@jcar4327 it is similar to that. I press the thing to upgrade said weapon and it just refreshes and nothing happens.

@azhrei21 Thank you. I got him up to level 4 somehow.

Gunnar's shop isn't letting me upgrade a certain weapon to legendary from this River Raids update. The "menu" glitches out. Anyone else having this issue? Don't wait to name the weapon because of spoilers.



How do our own Jomsvikings level up again? I have been doing the new river raids for a while now and the guy isn't levelling up beyond level 3?
Most liked