Best posts made by Tascer
@freestepper +1
In a game you grow stronger with new gear and skills. It's easy? We'll that's the point. What they did is stupid.
Why make something ridiculously stupid for everyone when only a minority cried for it. Why not implement multiple difficulty levels or give gold for 800/1000. If you wish, you can go for the full points. Everyone would be happy...

@bytedotexe I got my boat stuck in the middle of the ocean between two islands (because small boats have more draft than oil tankers). Those islands were deserted and 20squaremeters at max. I was trying to unstuck my boat.
Suddenly the game spawned one enemy behind me. I shot him only to have 2 boats instantly coming my way. I shot the crew and took their boat. Meanwhile a helicopter appered out of nowhere aimbotting me to death in seconds.
The whole spawn-mechanic is rigged.

@ubi-smash Or you could just do a playtest and see for yourself. The internet is full of people mentioning multiple bugs. There is no way you would NOT see this for yourself.

"in this specific case, I find it stupid to ask to customize the equipment ... sorry but I think I understand that the beauty of this challenge is to overcome every obstacle by limiting any kind of advantage that will make the game too easy .."

Jeah, obstacles like enemies killing themself, enemies with bugs, broken bows, kills not counting towards the mission...



@caosck For example: My problem is, that while doing the wolf challenge, despite killing everyone with headshots AFTER hitting their weak... after hitting their stun points(!), i don't have enough points. Let me make this clear: I check for the little shiny effect after every kill, so it definitely counts. There are not enough enemies to begin with. And multiple times some of others are even killing themselfs or by friendly fire.
The amount of time wasted for that stupid broken mode is insane.

Adding another negative point. Shooting from below the enemy breaks bow gameplay. Arrows missing their target! You see the red hitmarker, but it either misses completely or you hit the body.

And while hitting a weak spot while the enemy is close to a ledge, there is a high chance for him to climb down without being stunned...
And sometimes they just die from the weakspot-hit.

The problem is, game mechanics are broken af, the AI is broken in the game and especially in those challenges and it's no fun to play AT ALL. They (all devs involved in this content) should be forced to play every challenge for gold.



Fishing in every game is bad and useless, but Valhalla set a new record. Such a boring and broken activity.

@caosck as stated earlier, i'm talking about wolf-challenge in odin's mine. The one that forces you to hit 29 weak spots and score 28 headshot kills. There are 28 enemies total, and those retards are killing each other and themselfs while fighting others.
I can clear the first two groups with ease, but while doing so, at least one is already dead somewhere.
Aiming with controller is already hard enough, and even tho im relatively good at it, those first two areas take some time... but it's wasted, because i can't reach the score needed anyway.

"Oh and I feel like Ubisoft is trying to placate everyone, people wanted more assassin in AC, they wanted old mechanics back, and we're getting that. The issue for me is that AC has moved in from what it was."

Remember when AC was about stealth gameplay? It was totally fine. You had to think and flee if you were found. Open combat was hard, but doable. I guess many people cried about exactly that. Then they tried to please the loud minority and we got a game where you could run into open combat without any downside. I would say it was and is even easier to do so.
And i agree, thats easy and cheap. So increase the difficulty again... And instead of actually improving the game, we got a stupid mode with some instanced areas with aimbotting and wallhacking enemies. It is still doable, no doubt. BUT that brings out the flaws of the game: controls are wonky, AI stupid af, ...

Going the route to make the main char an unstoppable fighting machine in an ASSASSINs game is like having CoD gameplay in a Splinter Cell game.

----------
btw: that's a NO - no more broken mastery challenges and Hildiran can go to Hell.


Sometimes, while starting a SpecOps mission, the game never finishes loading the game.
And every f#$%§g time i die, the game is stuck in the loading screen. I have to restart the whole game and lose all SpecOps progression.

Playing on Xbox Series X.

Fix it
Latest posts made by Tascer
@ubi-thrupney
Came back, because you had to add stupid achievements for that stupid mode noone asked for. Yeah nice to see it's still broken.

NO VIDEO NEEDED: YOU PLAY, YOU DIE BECAUSE THOSE FLAMETHROWERS NEVER RELOAD AND BOOM: YOU'RE STUCK WITH INFINITE LOADING SCREEN.

I can provide a screenshot of the loading screen if that helps. Because this is what we see..

With the game literally spamming and spawning flamethrowers and incenary grenades everywhere and behind you while carrying the PG- crap... (lol Dani, bring a portable cooler, they are cheap) and the lame Vaas DLC i'm out. I liked the base game, why ruin it? Just why...

Yes i'm mad right now. Because those missions s##k. The same stuff over and over again. Overpowered enemies spawning infinitely and if you die do everything again. Because it's fun! Yeah.... And i demand a mission where i can murder Lola in multiple ways. She's the worst Uber.

@ubi-mercury No error messages, it just loads endlessly. I have to dashboard and forcequit the game. Restarting and so on never helps, the next loading screen after a death in a SpecOps mission stucks again. I can manually restart the mission without any issues.

Sometimes, while starting a SpecOps mission, the game never finishes loading the game.
And every f#$%§g time i die, the game is stuck in the loading screen. I have to restart the whole game and lose all SpecOps progression.

Playing on Xbox Series X.

Fix it

@acsmercurydawn Hit them with a car That's how i'm getting damaged meat

@ubi-viral Here they are. Had to resize them to 20% because of file size limit.


I've finished a military mission for an airdrop, that ends in Segunda baseball stadium. I've completed it, but now i have a permanent mission marker at that location even tho i select another mission or go over there again.
Reload and other ideas didn't work.
And another error there: the rooster cage is shown on the map but i've looted him already. The marker disappears if i go there, but as soon as i teleport, its back again.

@akarnokd Same for La Muerte Negra near Segunda, keeps respawning the marker.

And Papacito is bugged for me too.


@bytedotexe I got my boat stuck in the middle of the ocean between two islands (because small boats have more draft than oil tankers). Those islands were deserted and 20squaremeters at max. I was trying to unstuck my boat.
Suddenly the game spawned one enemy behind me. I shot him only to have 2 boats instantly coming my way. I shot the crew and took their boat. Meanwhile a helicopter appered out of nowhere aimbotting me to death in seconds.
The whole spawn-mechanic is rigged.

@igrvks And here am I, checking my mails and Ubisoft store history waiting for my preorder to ship.
Most liked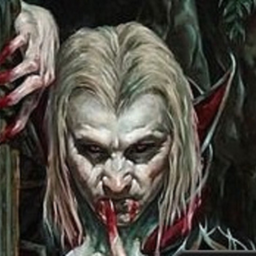 vm4M9Tz4pB
The Settlers Rebirth - Closed Beta - #12