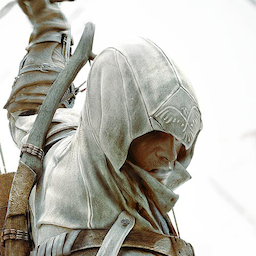 Posts made by thatpatrickkid9
@garbo3 you may be experiencing a slightly different flavor of the glitch than what I'm experiencing probably because you're on the PS4. Because it seems like my saves START corrupting whenever I enter the general vicinity of Paris (maybe it has to do with Paris being loaded). Sometimes the issue persists when I've left the problem area (even when I leave Francia and go to England), and sometimes my saves start working properly again once I leave the general area of Paris.
So, I don't know what the problem is exactly but my bug seems to be directly related to Paris in some way. But, after a few tests and narrowing down the issues, I've personally elected to complete the DLC on the PS4 version, I have to deal with a lower framerate which takes some getting used to, but at least the saves never corrupt.
I wish you had an easy workaround like I do, hopefully Ubi has a fix soon, best of luck man!

@thatpatrickkid9 scratch that, I have the problem now again when I don't have a quest in Paris. I'm just gonna play the PS4 version. Not ideal, but it's really only the frame rate that will bother me. But I can get used to it.

@thatpatrickkid9 Update, it worked for about an hour before I was plagued with the annoying "Failed to Save Game Data" notification. I have come to realize that so far I have only had this problem when I have a quest/objective marker in the region of Paris. I do not know if there is a correlation. But even if that is the case, the DLC is called Siege of Paris, I can imagine there will be a lot of quests/objectives in the region of Paris.

Tomorrow I will try the same trick I tried earlier, but this time I will save the game in the PS4 version when I have an quest marker in Paris and load that save in the PS5 version. If it works again, I will know the problem isn't with the location of quests. If it doesn't work and I still get corrupted saves maybe that will narrow it down for Ubi.

I don't know if anyone else has posted this potential fix.
All I did was switch to the PS4 version, load the latest PS5 cloud save. I played a bit of a story mission on the PS4 version, and manually saved.
I then switched to the PS5 version again, and loaded that PS4 version cloud save. And so far, no corruptions, but only time will tell.

That's just what I did, I don't know if playing a portion of a mission is at all necessary or not.

Yep, got this problem too on PS5. Hope you patch soon. I have the same answers to all the same questions as everyone else... it started for me at the very start of the "Rot in the Slums" black box mission... This is the second DLC in a row with a game breaking bug. In WOTD I literally could not progress the story for a month (different issue, now resolved) and now with SOP, I constantly have to dismiss the "Failed to Save Game" error message that interrupts gameplay every few minutes. Since cloud saves work fine, I would love to have an option to simply not display that error message anymore, then I could play like normal and just work off of the cloud saves. But with the way it is now, it's so annoying, I can't get immersed, so I'm just not playing.

Downloading the PS4 version, I'll see if that changes anything for me.

@jijum I have this issue too on the PS5, this was a problem when this game first came out and now it's rearing its ugly head once again for the DLC. The problem now is that all the fixes that worked before don't work for this time. And the weird thing is my cloud saves are fine, the console saves are corrupt. Honestly, since the cloud saves are fine, this wouldn't be a big deal if that notification that says "Failed to Save Game Progress" didn't interrupt gameplay every time the game auto saves. It's super annoying.


@ubi-borealis I was giving the team at Ubi the benefit of the doubt, I thought "oh, one, two weeks and it'll be fixed, tops!". And then work took me away from my PS5 for 3 weeks, and I thought I'd see an update when I got back, but nope. No update, after nearly a month.

And the Hotfix just does not work at all (almost as if no one even tested it). This is baffling, ubi has been relatively quick when addressing/patching bugs in the festival updates. But now that people who paid MORE than the retail price for this DLC are literally unable to play the main quest, you guys are dragging your feet!

I just don't get it, and I know you're just going to reply with some standard "they're working on it, don't know when it'll be fixed yet" response, but like, seriously you/they should at least have an estimated timeframe for a game breaking bug fix after almost a month!

After everything, I just feel like ubi doesn't actually care if players enjoy their game or not, just as long as it works for most people, if there's a bug breaking the game for only some people, then they can kick rocks, right?

Ridiculous.


@mhwtf I do have a save from just before durrow, but I hope there's another solution. While I've been waiting for a patch to this problem I've done so many of the side objectives. Dublin level 5, all trade contracts complete, all trade posts fully upgraded, all monasteries raided, found both sickles, and more. Going back to that save would undo all of that.

@mhwtf I have the same problem, made a post and sent support a video of the bug. So hopefully it'll get patched.
I actually found Ciara in my attempts to fix this. She's in Durrow, in the keep where she was last time I saw her, just standing there. Can't interact with her though.
So, in the mean time, I just loaded a save from before I started the mission and I'm running around doing all of the side objectives/mysteries/artifacts.



Thanks for getting back to me, here, I uploaded it as an unlisted YouTube video.

https

Let me know if you need anything else, I appreciate you looking into this.

Playing on PS5 and the quest "Foothold in Connacht" is bugged. Cutscene context tells me I have to go talk to Ciara but after the cutscene ends I have no quest objective or waypoint. This is a main quest... I literally can't continue the DLC. 

I have not found a fix that works other than redownloading and starting from the beginning again, which only one person said worked for him. And I really don't want to throw away all the progress I made.

Tried a few more things other than reloading and the usual quick fixes. None of them worked. For instance, I reverted to a manual save that I made before starting the bugged mission, closed out of the game, deleted wrath of the druids from the game data, I then redownloaded it, then booted up the game and did the mission, but still no objective or waypoint at the same part.

I found the character I'm supposed to meet, Ciara, she's still in the Durrow keep where I last saw her (which is not where she's supposed to be for the current mission), but I can't interact with her. This is very frustrating.


I would really love more hair styles and/or the option to mirror the hair or face tattoos.
I like the long hair with one side shaved look, but a-lot of the side-of-head tattoos are on the unshaven side, thus obscuring said tattoo.

I would love to see an update with more hair options to fix this. But I would also be content with hair/tattoo mirroring.

I'm having a problem on the PS5 version of the game where the camera jerks suddenly usually left and up, to the point where it's hard to play. It isn't a dualsense issue because the right thumb stick works fine in other games, and it's not a Bluetooth issue because the problem still exists when I have the controller plugged in.
I even reset the controller and did my best to clean dust out for good measure. The problem persists and I can't play it like this.