Best posts made by The.Weasel.
@hadesorso9288_
The old mechanic, as far as I know and have seen, was body shot meant instant DBNO at the very least. If you didn't down them, it means you only got the limb. With the new mechanic, on the other hand, we get the following:

Damage dropoff maximum range is 5m shorter than any other marksman weapon or LMG in the game (it really shouldn't have damage dropoff over distance in the first place, given what it is and how slow it shoots, but at least make it as good as an LMG at retaining damage over distance)
2 body shots are required to down a 3-speed at >34m, and a 2-speed at >30m (time to down/kill 2.4s, which is already extremely slow)
Rook armor means that Kali requires 2+ body shots against any opponent at any range, or 3 against 1-speeds at >35m (this is just beyond stupid at this point)


Time to kill for most guns in this game is <1/2 second with body shots, even at long range. Against a 1-speed with Rook plate at long range, Kali's rifle has a time to kill of 3.6 seconds. So yeah, she takes more than 7 times as long to down or kill a 1-speed with Rook armor using body shots at long range compared to a 9x19VSN, and she doesn't have the fast ADS time or a rapid fire weapon's greater likelihood of an instant-kill headshot (or ability to prefire, etc.). Compared to any typically used attacker primary weapon, it's even worse. If the other team has a Rook, Kali's rifle has the worst time to kill of any assault rifle, marksman rifle, submachine gun, or light machine gun in the entire game. By a lot.

Latest posts made by The.Weasel.
Most liked by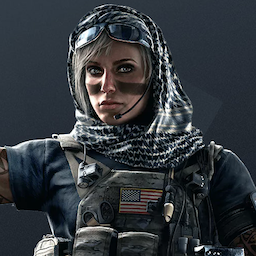 Most liked