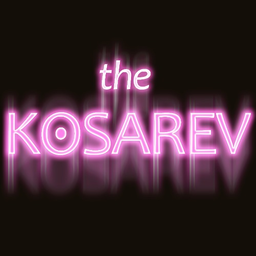 Best posts made by theKosarev
The saddest thing than new RTX Cards have very tiny advantages in FPS than 2070, or 2080. LOL!

Hello everybody! Start of the game was fine, stable fps, but after 20 min of gameplay the game started plays laggy.
You check my vid here if you don't trust me.. 

 on RTX 3090, yeah super..

And strange that most laggs happenes in cut scenes, it's very strange, ok I understand some performance isues when happening super massive fight, but cutscenes..

And IF YOU replay this moment (quit and start again) no lags at all, why? I have nvme ssd and other spec are ok.
Latest posts made by theKosarev
And everybody others, your game just runs smooth & fine?

Hello, friends! The game is good, but.. WHY it is so LAGGY in cutscenes? What am I supposed to do? Can't play normally
Ubisoft and others, look at my proofs ➤

And this is not an ad, don't write any [censored]. I'm writing timecodes where that happened:

➤ 0:00-0:20 Very FUNNY bugs, look by yourselfs

➤ 35:35-37:23 Small freezes, but they can make people angry

➤ 37:56-39:12 OH YEAH, BABY! That piece is so Amazing of BUGS, freezes and lags. And this record is my second attemp of walkthrough, I did restart of the mission, cause I've hoped that this will help, but NO, same performance...

➤ 40:37-40:50 NO COMMENTS!

➤ 55:52-56:31 And again very buggy moments.

What can I do with that?

I'm playinh on i7, RTX 2070 Super, 32 GB of RAM, Nvme SSD with 3.5 GB/s performance, for sure my config is ok.

And INTERESTING thing that in OPEN World everything is OKay.

Thank you

Well... i7-3820 better than i7-10700K, hmmm ;))



@nophxgvn Oh my! 37 FPS! I've tested also on RTX 2070 Super Asus Rog in 4K @ Ultra (not ultra high), it was avg 55 FPS with i7-3820 ;))

The saddest thing than new RTX Cards have very tiny advantages in FPS than 2070, or 2080. LOL!

@nophxgvn thanks for sharing! Yeah, max ms of CPU is too big, I have old i7, but cpu ms is much lower

Everybody post yours specs and Fps here! Let's see what we can show to devs

@nophxgvn Same problems were with Watch Dogs Legion. Maybe it was created at one Engine?

Most liked by