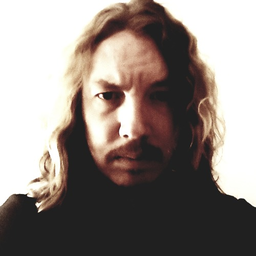 TimeTraveler81
@TimeTraveler81
Best posts made by TimeTraveler81
This user hasn't posted anything yet.
Latest posts made by TimeTraveler81
@thoughttwenty yeah I get what your saying, unfortunately I did mine before so I'm stuck at 12 arrows even though I'd got it up to 20.... really annoying...( then again, I make every arrow count now so my archery has greatly improved... every cloud and all that )

@thoughttwenty I think you're right, it started after yule celebrations

@imaginaryruins I just felt the old games, specifically the combat, were a series of very fast cut scenes rather than in Valhalla it has actual tactile responsiveness.... Ac2 was great, fresh Ac8 or whatever it was, felt like rinse and repeat.

The franchise really needed this but maybe it should of been a separate game from Ubisoft.

I can't really stand the animus part of the games but that's always been my gripe.

Well, for me, from the moment I played the game I really liked it. It was visually and atmorspherically the game I have been waiting for for a long time.

I know there are quite a few bugs however I guess with all the complaints it will be back to the old way of assasins creed with the next game but for me, that was getting a very boring experience.



Yep, same issue. I had spent time upgrading to carry 20 hunter arrows.... now stuck on 12.... annoying bug

@dru103 I had the same but I think you have to aim at a specific enemy and it will become active, if you move your reticle away it greys out as it potentially has no target. I feel it works better from a stealth planning attack perspective but then this isn't always possible as you won't have the adrenaline yet... eat mushrooms, just not blue ones, or is it red ones... eat the yellow ones, they're good... I think

@stapleport2478 isn't it a single player game ? I have friends, my horse and my raven and my axe

I have been prioritising upgrading my arrow quiver and recently had it able to store 20 arrows.

Its now for some reason stuck on 12 arrows and every time I upgrade still just 12.... what a pain.... anyone had this bug?

@kormac67 thanks very much. I shall take a look at these spots tonight. Hopefully I'll catch something!