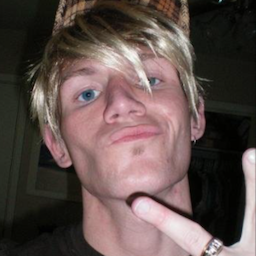 Posts made by TitaniumAcolyte
I'm having the same issue. I completed the entire Seer's Hut storyline, both Asgard and Jötunheim as well as the conclusion in Asgard after defeating Fenrir. I've also received the corresponding trophy and yet despite all of that, I never received the Asgardian Figurehead. I've got the sails, the hull, the tailpiece and the shields but I've never received the Figurehead. I went thru the link listed above but still no luck.. my skill level is 336 and my settlement lvl is 5.
Sooo, now what??????

I just discovered a crazy random glitch and I'm curious if anyone else has experienced this.. I preordered my digital copy of AC Valhalla and got the Berserker pack which includes the Berserker mission as well as the gear, including the White Wolf mount. I've been using him as my mount from day one.. anyway, while crossing from East Anglia into Essexe, my mount randomly changed from the White Wolf to a random horse mount. And the crazy thing was that once mounted, I had no control over the mount. I couldn't turn in either direction or even turn around. He would only go in one direction.. pretty crazy!
I also noticed that after buying the Premium Starter Pack, which includes four weapons and a good bit of helix credits, that it totally undid all the progress I made in upgrading the preorder Berserker gear. I had upgraded to Mythical and it reset it to Superior. And since I purchased a Materials Pack to upgrade that gear, it basically feels like Ubisoft and AC Valhalla stole from me...
Anyone else have similar issues???

After arriving in Fornburg and picking up the quest "A Mild Hunt," none of the male reindeer drop antlers. I've been traveling around through the woods around Fornburg for hours and so far I've hunted and killed well over dozen or so reindeer (roughly 15 at this point) and not a single one has dropped antlers. They only drop leather and deer hooves. Online numerous other players have commented on how the quest is easy and how they found the three necessary antlers in no time at all. I don't know if this is some kind of glitch effecting only a few players, but I no that I'm definitely doing what I'm supposed to and I know I'm hunting the right animal. The reindeer are very identifiable by their size and the size of their antlers. Please fix this issue!