Best posts made by TLeongsc
Dear Ubisoft,

Up till yesterday night, core challenges have been presented when I play AC Valhalla.
But this morning when I logged onto Uplay & started AC Valhalla, then clicked on "Ubisoft Connect", they are no longer available.
Time Limited Challenges: still present, no issues
Core challenges tab now shows "Core Challenges currently not available".

Is this a temporary thing or have core challenges for AC Valhalla been removed permanently as of today?
If it's temporary, when will the core challenges be restored?

Thanks!

@azullfr

I had sent a support ticket this morning. Their reply was that core challenges should still be available. Instructed to re-install Ubisoft Connect.
I re-installed Ubi Connect as instructed. Even verified game files in UPlay.
But Core Challenges still "currently unavailable". Even Smart Intel is no longer available as of today.

I've been searching the forum, Ubisoft news site etc, to no avail.
But my hypothesis is that Ubisoft may be pushing an update or making some changes later today.
Reason:
i) There will be a live stream on Assassin's Creed in 4+ hours time.
ii) I received an email from Ubisoft advertising that Odin's Wild Hunt is coming. Oskorea festival 2nd run?

Well, we'll know in 4+ hours time. LoL



Well, as I suspected, the core challenges are back this morning LoL.

So it probably had something to do with the live stream yesterday and the game update.

Anyway, I guess we're all good now
Latest posts made by TLeongsc
Well, as I suspected, the core challenges are back this morning LoL.

So it probably had something to do with the live stream yesterday and the game update.

Anyway, I guess we're all good now

@azullfr

I had sent a support ticket this morning. Their reply was that core challenges should still be available. Instructed to re-install Ubisoft Connect.
I re-installed Ubi Connect as instructed. Even verified game files in UPlay.
But Core Challenges still "currently unavailable". Even Smart Intel is no longer available as of today.

I've been searching the forum, Ubisoft news site etc, to no avail.
But my hypothesis is that Ubisoft may be pushing an update or making some changes later today.
Reason:
i) There will be a live stream on Assassin's Creed in 4+ hours time.
ii) I received an email from Ubisoft advertising that Odin's Wild Hunt is coming. Oskorea festival 2nd run?

Well, we'll know in 4+ hours time. LoL



Dear Ubisoft,

Up till yesterday night, core challenges have been presented when I play AC Valhalla.
But this morning when I logged onto Uplay & started AC Valhalla, then clicked on "Ubisoft Connect", they are no longer available.
Time Limited Challenges: still present, no issues
Core challenges tab now shows "Core Challenges currently not available".

Is this a temporary thing or have core challenges for AC Valhalla been removed permanently as of today?
If it's temporary, when will the core challenges be restored?

Thanks!
Most liked by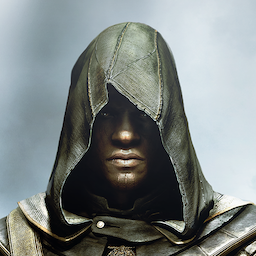 Most liked
Bacheh_Mosbat
BETA Manager - Skull and Bones - Technical Test - April 2022 - #21