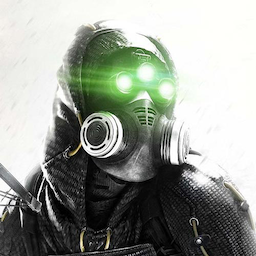 Posts made by TunZ.
There are players who take all the supplies and don't care about the others. Set a limit or set a number of supplies per person. The idea of ​​shared supplies is not bad but we are not in an ideal world.

@ubi-smash
Still with the same pre-filled answer of the high volume of contacts? Are you serious? It's a ticket opened almost a month ago, A MONTH, not a week. That excuse no longer holds. Your customer service is non-existent.

I opened a ticket to get help with the game that I redeemed by mistake on an old ubisoft account (disused) of mine that for some reason was linked to microsoft since the days of splinter cell conviction. The ticket was opened on January 20th, today is February 11th and I haven't played a minute of extraction waiting for it to be moved to this account. Is it possible to have the solution to the problem or at least an answer? It is possible that after 22 days there is no solution?