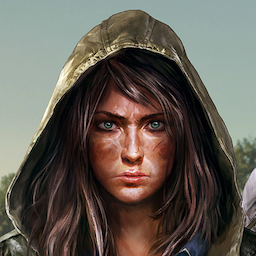 Ubi-AtomicMan
@Ubi-AtomicMan
Best posts made by Ubi-AtomicMan
Title Update 5 is now live on all platforms. Players on PC and console will need to download a patch to access the new features and take advantage of all bug fixes. You can find a list of changes below:
 
Patch sizes (may vary slightly depending on language pack
PC: 6.53 GB without HD Texture Pack, 7.69 with HD Texture Pack
Xbox One: 8.57 GB
Xbox Series X | S: 11.08 GB
PlayStation 4: ~15 GB, depending on selected language pack
PlayStation 5: 13.14 GB

New content:
The Vanishing, a new free Stranger Things crossover mission, available March 24 for all Far Cry 6 players. The Vanishing will bring a stealth-horror-survival gameplay experience to Far Cry players for the first time with mysterious characters, new gear, and new lore. In The Vanishing, players will enter a twisted version of Yara inspired by the Upside-Down, where Dani discovers that Yarans are disappearing and no one is safe – not even Chorizo. Players will be able to explore Stranger Things-inspired locations, such as a hidden bunker and an abandoned laboratory. Dani's mission – with new skins for a flamethrower and shotgun – is to search for Chorizo and find out what happened to the abducted Yarans.
 
Gameplay updates:

Ammunition Swapping

Players are now able to swap ammunition types for weapons via the weapon wheel (can be key bound on PC) without having to visit a workbench (you will need to have the ammunition type unlocked previously).

Introducing Loadouts

Players will have the ability to create and modify 4 loadouts. The loadouts include sets of weapons and gear that can now be easily swapped via the arsenal menu for adapting to any situation.

Loadouts unlock after the Libertad Rises mission.

Outpost resets

Once players finish the Far Cry 6 main campaign, they will gain the ability to abandon previously secured FND Bases.

Players can hover any completed FND Base and have an additional option available: Abandon FND Base.
Abandoning the FND Base reverts it to Military control. The FND Base is then available for the player to tackle again.
Abandoning the FND Base increases the level of enemies inside the FND Base to Player Level +4.
After abandoning the FND Base, the rewards offered are increased, granting additional Moneda.

New difficulty mode: Guerrilla Mode

Overall combat difficulty is increased (including AI detection and reaction to the player).
Ammo, gadget counts, and pickups have been reduced.
Major UI/HUD elements are disabled when you start Guerrilla Mode, which will test your skill and cunning. (To ensure the games' accessibility levels remains high, the options can be turned on again via the settings menu).
Guerilla Mode requires a new game start, and you are not able to reduce the difficulty once you have started Guerilla Mode.

Bug fixes:
 
General:
·        Fixed an issue that caused the "Lock-on Aim" option to stay active even if the setting was turned off, while "Aiming Assist" was active.
·        Fixed an issue that could cause a Snowshoe-110D8569 error after fast travelling to Guerilla Hideout Conjunto during the "Intervention" mission when playing in co-op.
·        Fixed an issue that caused the option HUD Elements to automatically reset to "All On" after setting it to "All Off".
·        Fixed an issue that could cause players to get stuck and not be able to move if they triggered the cinematic during the "Blood Ties" mission while being in a helicopter.
·        Fixed an issue that could cause a Snowshoe-D15BE00A when matchmaking into co-op, leaving the co-op session and immediately matchmaking for co-op again.
·        Fixed several localization, grammar, and subtitle issues.
·        Adjusted enemy respawn for the Acunana Farmland, Cayo Villa Real and Tabacco Valley areas to reduce the likelihood of enemies respawning too quickly.
·        Fixed several missing icons for trophies on PlayStation 5 and achievements on PC.
·        Fixed an issue that could cause an infinite death loop when an auto-save happened as soon as the player died.
·        Fixed an issue that could cause Chorizo to float when riding in the car with you.

DLC:
·        Fixed an issue with a weird door sometimes blocking progress during the "Cull the Herd" challenge when playing the Joseph: Collapse DLC.
 
PC:
·        Fixed an issue that could cause the Field of View scaling to become stuck at 75 when forfeiting a Gran Premio race.
·        Fixed an issue that could prevent players from launching Far Cry 6 if sound devices were disabled or not present in their operating system.
 
PlayStation
·        Fixed an issue that could cause a black screen for both the host and the co-op partner when launching the Joseph: Collapse DLC for the first time on PlayStation 4 and PlayStation 5.
·        Fixed an issue that caused available DLC to be shown as "Coming Soon" when players had purchased the Season pass.
PlayStation 5
·        Fixed an issue where the system music wouldn't properly loop.
Xbox
·        Fixed several issues that could cause the game to crash under rare circumstances on Xbox One and Xbox Series X | S.
Stadia
·        Fixed an issue that caused several graphical glitches when playing the Joseph: Collapse DLC.
·        Fixed an issue that could cause a co-op session to be disbanded when the client would vote on an activity first.


Greetings Riders!  
 
Please find below our current list of common issues that are being actively investigated by our development team. The list is not exhaustive and if you encounter any bugs or issues yourself, please report them in our Player Support Forums. 

MAJOR ISSUES 

[CUSTOMIZATION] Green smoke missing on Neon Pack helmet 
[GROUP] Voice chat isn't functional for host and clients when the host is on a different platform than the clients after previously exiting a different voice chat party 
[MULTIPLAYER] Title can crash near a Mass Race gate (PS4/PS5 Specific) 
[ONBOARDING] Stuck in Tutorial unable to switch to snow gear 
[SHOP] The redirect from in-game shop Credits will open a google search instead of the currency pack 
[SPORT] Character ignores the asset collision under certain circumstances 
[UGC] New creations don't appear in the stuff tab event after rebooting the game (Xbox Series Specific) 

MINOR ISSUES 

[AUDIO] All game audio except menu narration is missed after resuming the title from Connected Standby mode while event cinematic (Xbox One, Xbox Series Specific) 
[BACKTRACK] Character will take a T-pose during backtrack after certain steps 
[CRASH] Several small crashes 
[CUSTOMIZATION] Riders ankles turn purple when using the "FORD 1903 DENIM" pants 
[EVENT] Brand Logo is missing for sponsor event 
[EVENT] Screen splash with visible OOB appears briefly when starting the Tusks event 
[EVENT] Time of day is rapidly changing when exiting events 
[GROUP] Replication issue in the grouping menu 
[LOCALIZATION] Korean localization missing in the shop 
[MENU] Scroll of horizontal lists using mouse wheel is inverted (PC, STADIA Specific) 
[MENU] Total amount of events for each career do not correspond to the all available events in Career menu 
[ONBOARDING] Cinematic displays "Snwoboard" instead of "Skis" during the game exposition 
[ONBOARDING] Some cinematics have a low resolution on 4K monitor 
[OPTIONS] Some issues when the player applies options in graphics options with Mouse & Keyboard (PC Specific) 
[PHOTO MODE] Filter auto applying after open photo mode 
[PHOTO MODE] Social presence twitches during photo mode 
[SHOP] Emotes preview doesn't work in Shop menu 
[SPORT] Depending of the slope, Snowmobile jumps when equip it 
[SPORT] Paramotor turns white once you walk on snow areas 
[TEXT] Change of one error code naming 
[TEXT] Placeholder Text can be observed instead of the Time remaining in special FFA Playlist 
[TRICKS ACADEMY] Can Can and Nac Nac tricks have mixed up control hints 
[WORLD] Several fixes (floating trees, clipping assets, visual aspects) 

/Riders Republic Team 


Hey everybody!

We deployed a hotfix for Xbox One and Xbox Series X | S.

Fixed an issue that caused players on Xbox One and Xbox Series X | S to be prompted a message stating that they need to sign up for Xbox Gamepass or Xbox Gold when trying to launch the Stranger Things crossover mission "The Vanishing".


Thank you!
/The Far Cry 6 team.
Latest posts made by Ubi-AtomicMan