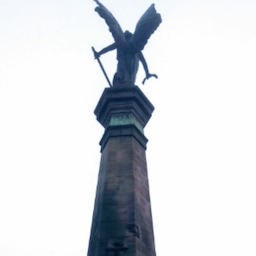 Best posts made by Ubi-Baron
Hey guys,

Thanks for the suggestion, we've pass that on to the team to let them know this is a feature that players would like to see.

=Please see message below=
Achievements will not be available for Assassin's Creed Valhalla on PC, instead with the launch of Ubisoft Connect our new titles will use the Challenges system in place of Achievements.




ERRATUM - previous response was inaccurate.

We are aware that achievements are not available for Assassin's Creed Valhalla players on PC - this was unintended. We are actively working to enable achievements and will keep you updated when more information is available.



Hey guys,

Just to confirm is this "The Demon Odour at the Tithe" Mystery/Quest?

If so this is something we are aware of and this is currently being looked into.

Hey guys,

Apologies this was not resolved before the launch, we are still looking into this as a priority and working on getting a fix applied.

Hey all,

We've asked for some confirmation on this from the team.

@FillyFae Thank you for the feedback, we're sorry to hear you're not liking the effects on that set.

Opal purchases cannot be reversed, they are permanent once made and are then on the account.

We can certainly pass your feedback around this effect to the team.

Hey guys,

Thank you for reporting this to us, we're glad to hear that you were able to find a workaround.

@xzxz5011
Thank you for providing that.

We are aware of this issue occurring, and the team are currently looking into this issue.

We believe this is related to the World Details option, so please try changing this option specifically.


@JdpB5672020 @srwwhite Thank you for contacting us.

We are aware of this issue occurring, and it has been passed on to the development team to be looked into.

Hey guys,

The issue with Bleeding the Leech has been identified, and this should be resolved in an Upcoming update.

For the other issues in the thread, please make sure to create new posts or find other users with the same issues.

At the moment, unfortunately, we do not have an update around this.

Apologies, we will update as soon as we have more information.
Latest posts made by Ubi-Baron
@themanta076 Thank you for reporting this to us, we're sorry to hear that's been the case.

To help us look into this, could you please provide us a video of the pledge and it not showing the Quest?

Also to would you be able to provide us with a copy of your Save file to help the team look into this?
 
You can locate the Save via the details in the Support Article here, and can be uploaded as a Zip file through the Support Site here.

@tbeech211 Thank you for reporting this to us.

To help us take a look into this for you, please can you provide us with a video of this occurring?

Also to help us look into this, would you be able to provide us with a copy of your Save file to help the team look into this?

You can locate the Save via the details in the Support Article here, and can be uploaded as a Zip file through the Support Site here.

@liad120 Thank you for reporting this to us, I can certainly understand that would be annoying.

Just to confirm is this only after closing and opening the game or can it occur when just loading a Save?

Do you only play on PC or do you play on other platforms?

@markireland Thank you for contacting us.

For questions around other other AC titles, we'd ask you to head to the Ubisoft forums here.

Hey all,

This is a known issue, and we have a fix planned for this in an upcoming update.

@anaughtypepper Thank you for contacting us.

Have you unveiled and killed all members of the Order?

What was the last Quest that you completed?

@varko0o Thank you for reporting this issue to us.

We are aware of this issue occurring with players on PS5, and this is being looked into at the moment.

@arnaldvs Thank you for reporting this to us.

Just to confirm, you are stuck standing there unable to move?

We have had reports of players being stuck after the horn is blown and this is something the team is looking into. If you leave yourself standing there for for some time, even a few minutes, then it should eventually move forward from this.

Hi all,

This is an issue that we are looking into at the moment.

Unfortunately Fish do not seems to be correctly spawning in the Sea or on the Coast