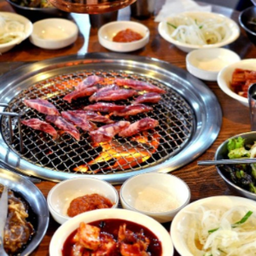 UbiKoreanBBQ
@UbiKoreanBBQ
Best posts made by UbiKoreanBBQ
@Zarael1721
@Kormac67
Thank you both for your feedback. I have sent a message over to the team in charge of those threads.

@peterlaub
@T1GFX
Thanks for your case numbers!

@Slevexz I'm sorry that I do not have more information to impart. When we have an update, we will be able to provide one.

Hello everyone! I apologize for the confusion, or frustration experienced over your Bayek outfits not showing as available! The Assassin's Creed team is currently investigating this issue, but we do have a workaround in place that may help! Please try disconnecting and connecting to internet while in game as this could help the content unlock/populate in-game. Additionally, should the workaround not show any difference, please check for the items directly in game, despite them appearing as unlocked in Ubisoft Connect.


Hey all! I'm sorry for the delay and that you've been unable to upgrade Ravensthorpe! I understand that you've completed all the raids and pledges. The team is currently investigating this issue. I just need to double check if you've completed the story arcs as well? Thanks!


Hi ambermoonchild! I appreciate this feedback, and I'd be glad to pass it along to the team to consider! I agree that the stories are very amusing, and it would be more seamless that the dialogue continues when passing raid-able locations. Should this be implemented in the game in the future, we will post about it in patch notes! Thank you again.

Hello everyone! I do apologize for the delay, and that you all have been unable to open the chest due to where it's getting stuck. This issue has been reported to the team, and they are looking into it. Please let me know if any of you are not on PC as well. Thank you so much for your help and patience!

@onefastlife Yes, I've noticed the other threads. Getting these threads merged together so we have a more concise line of thought. Thanks for your help.

Hey all, we appreciate your patience! This issue is getting a fix implemented in an upcoming patch.

@jandraelune Thanks for reaching out. To help consolidate, I've moved your post into the Megathread for this issue.


Hi all! This issue is to be resolved in an upcoming update. We appreciate your patience!

@azullfr Thanks for adding that thread link! I was getting ready to merge some threads for stragglers.



Hey all! Thanks for reporting this. I would be glad to look into this and get it sent up to the team to investigate.

@JohnnyCash187x Can you confirm if it only happens for Summit Challenge 10 reward? If it's happening elsewhere, let me know where. Thanks!
Latest posts made by UbiKoreanBBQ
@borikens Hey there. I'm sorry to hear about your clan being dissolved! If a clan member is inactive for 90 days, the commander tag is handed to someone who is active within that clan. Are you able to confirm that all, or some of the members of your clan were still active? There is a possibility that someone was made commander and deleted the clan.


@coyote05alpha I appreciate this update! The team is still investigating a permanent solution. We're grateful for your patience in the meantime.

@lightuptheeyes Hey there! I'm sorry to hear about this sequence of frustrating issues! Would you be able to take a brief video of what's occurring so that I can get an exact read on the situation. I haven't seen other receiving all these issues at the same time, or on a consistent basis. (Also, I've moved your thread over from General Discussions to the Player Support channel.)

@beeourgest Heya! Thanks for suggesting this. I will pass along your feedback to the team.

@megadarkkebab Thanks for this update. Are you only receiving this issue when trying to launch old/legacy games of ours? Or is it also happening in recent games?

@kamonchanok-th Hey there! Sorry about the delayed response. This issue occurs when some game files are corrupted. To remedy this, please verify your game files. If you're using Ubisoft Connect, there are instructions here. If you're using the Epic version, instructions are here. If you need more information about this error message, or others, please see EasyAntiCheat Support's FAQ page about this. Let me know how it goes!

@osiride87 Thanks for the update. Can you let me know if this is a Hardcore character?

@suspiciouspixel Thanks for returning to update us. This issue has been reported to the team to be investigated. I appreciate your patience while they look into this!

Hey folks! Thanks for sharing your findings on this thread. I've reported this issue to the team and that the newest Nvidia driver, 471.41, as well as the 471.11 driver appears to be causing issues with the game's graphics.



@mr_rushasaurus Hey there. Thanks for providing all these details and your specs. Did you have this issue after you updated your Windows? Can you first try rolling back to a previous version of Windows and seeing if the issue still occurs? Let me know if you see any improvement, or not.