Continue your odyssey
Welcome to discussion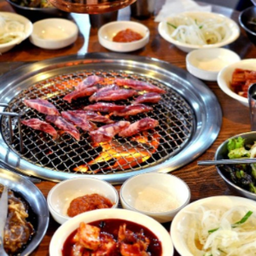 UbiKoreanBBQ
@UbiKoreanBBQ
Best posts made by UbiKoreanBBQ
@Zarael1721
@Kormac67
Thank you both for your feedback. I have sent a message over to the team in charge of those threads.

@peterlaub
@T1GFX
Thanks for your case numbers!

@Slevexz I'm sorry that I do not have more information to impart. When we have an update, we will be able to provide one.

Hello everyone! I apologize for the confusion, or frustration experienced over your Bayek outfits not showing as available! The Assassin's Creed team is currently investigating this issue, but we do have a workaround in place that may help! Please try disconnecting and connecting to internet while in game as this could help the content unlock/populate in-game. Additionally, should the workaround not show any difference, please check for the items directly in game, despite them appearing as unlocked in Ubisoft Connect.


Hey all! I'm sorry for the delay and that you've been unable to upgrade Ravensthorpe! I understand that you've completed all the raids and pledges. The team is currently investigating this issue. I just need to double check if you've completed the story arcs as well? Thanks!


Hi ambermoonchild! I appreciate this feedback, and I'd be glad to pass it along to the team to consider! I agree that the stories are very amusing, and it would be more seamless that the dialogue continues when passing raid-able locations. Should this be implemented in the game in the future, we will post about it in patch notes! Thank you again.

Hello everyone! I do apologize for the delay, and that you all have been unable to open the chest due to where it's getting stuck. This issue has been reported to the team, and they are looking into it. Please let me know if any of you are not on PC as well. Thank you so much for your help and patience!

@onefastlife Yes, I've noticed the other threads. Getting these threads merged together so we have a more concise line of thought. Thanks for your help.

Hey all, we appreciate your patience! This issue is getting a fix implemented in an upcoming patch.

@jandraelune Thanks for reaching out. To help consolidate, I've moved your post into the Megathread for this issue.


Hi all! This issue is to be resolved in an upcoming update. We appreciate your patience!

Hey Babaleas and Small0606! I'm sorry to hear you've been unable to get past the loading screen after you've spoken to the prisoners in the mission! I've passed this information onto the team to look into, but I do see the workaround that kevzyubi provided! Thanks! Whenever convenient, if you can let us know if this workaround helps you both, that would be great.

Hey there xrayspex_73, n3mur1t0r, and Animator_Alex! Thanks for reporting this issue with Hybrid mode affecting sound. I will certainly pass this information onto the dev team to check into! Please let me know answers to the following questions:


What is your audio set-up (external speakers, wireless headset, wired headset)?
Do you ever have issues with your sound going through your controller instead (like with other games, for example)? If so, when the sound cuts out, can you see if the audio setting has changed to your controller for that moment?
Does the audio stay missing until you start using the controller again? Or it's just a very momentarily loss of sound?
Is it all audio that goes missing, or certain sounds like ambience or background music?



Latest posts made by UbiKoreanBBQ