UbiSubject17
@UbiSubject17
Best posts made by UbiSubject17
I'd like to suggest a couple of small Quality of Life improvement/enhancements if I may.

I would love to be able to filter what I'm looking for on the map, ie: Altars, Zealots, Animus Glitches etc. I realise there are symbols depicting everything already but a quick filter would be a small time-saver since having all symbols on the screen makes you have to look around for a while until you find what you're looking for specifically. So a filter would be great!

Another great addition would be an option to "Buy Max" at the trader stores. It takes around 20 seconds to reach & buy 200 iron or 200 leather, but if a simple "Buy Max" was added, that can be a huge time-saver over an entire playthrough. Same with "Sell All" - if you have say 50 spare of a particular fish you want to sell, have the option to "Sell All."

Thanks for hearing me out. Peace, and stay safe out there folks
Latest posts made by UbiSubject17
I'd like to suggest a couple of small Quality of Life improvement/enhancements if I may.

I would love to be able to filter what I'm looking for on the map, ie: Altars, Zealots, Animus Glitches etc. I realise there are symbols depicting everything already but a quick filter would be a small time-saver since having all symbols on the screen makes you have to look around for a while until you find what you're looking for specifically. So a filter would be great!

Another great addition would be an option to "Buy Max" at the trader stores. It takes around 20 seconds to reach & buy 200 iron or 200 leather, but if a simple "Buy Max" was added, that can be a huge time-saver over an entire playthrough. Same with "Sell All" - if you have say 50 spare of a particular fish you want to sell, have the option to "Sell All."

Thanks for hearing me out. Peace, and stay safe out there folks

@hank_pank I can't tell you how strongly I agree with this. I don't understand how anyone thought this style of gameplay was fun. I dislike it more than I can express. These are perhaps the worst ones I've ever had to suffer.
Most liked by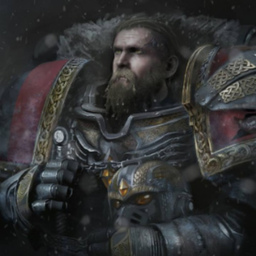 Most liked