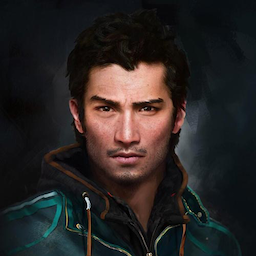 Posts made by Umilton
@kmansp31 About Azar I keep wondering if a male soldier maybe even the lead character will ask him on a date. During cutscenes when Azar is talking it sounds a bit like a woman.


Hanging out in Dublin now in the middle of a quest. Plan to explore every area of Ireland if the quest doesn't restrict open world travel to within a small radius. I doubt it will. So I'll be exploring all those places in the screenshots in the previews. And pickup the missions later. Looks good so far visually with or without a reshade.

Started playing on release day in 2020 and I'll admit I was distracted away for a number of months by another game (initials CP and some numbers.) But I still feel a bit stupid for discovering yesterday that Stonehenge is present when I stumbled on it while exploring. And its name has been on the map since the game came out.

On a side note I've enjoyed running across temples and structures that look like Stonehenge in games. Gong back to the mid 90's adventure games, rpgs and ever since I'd say to myself "Oh cool this looks like Stonehenge" when I encounter one of the look-a-likes. Now finally there is the real one, in this game.

I just want to get to England. I'm stuck in a bugged quest A Cruel Destiny. The opening cutscene won't finish.

So once you arrive in England do you have free roam ability in the whole England map? Or do you have to do one or two quests to gain access to walk anywhere?

I talk to Sigurd at the start of A Cruel Destiny at the top of the tower but no quests are given to track. The cutscene with Sigurd won't finish, it just loops back to the beginning where you chose to talk to him. If anyone has this issue or can help. I'm using a pc with Windows 10 Home.

Like some or many others my saves won't load, the "Load" is greyed out for all manual and autosaves. But the Continue game still loads for me at the main menu. So if your Continue load still works every time you enter the game then could it be a temporary workaround to proceed in missions even though all your saves won't load? And eventually the devs will fix it. I know it's not likely to help when you want to save right after a really tough combat sequence.