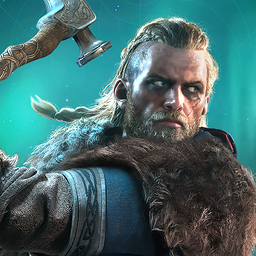 Best posts made by UnHolY-VB
This user hasn't posted anything yet.
Latest posts made by UnHolY-VB
@victoruchiha82 yes i heard there was a time it was a kind of visual bug... but then they said its fixed.
and like i said i see videos, new videos like posted today... with the 1.3.0 version (PS4) and players do have the visual of the perks now
so it cant be a bug only for some, and for the rest of ps4 ac valhalla players fixed... you know what i mean?

@victoruchiha82 oh ok, but still like i said in the videos like joraptor's even with full 466 skill tree you can still see the perks icon appear and activates for him.
but its not showing me the icons nor activating them at all.
so thats what im asking, is it a bug or some settings check box missing for them to show?

@victoruchiha82 what do you mean?
i see other players in youtube all day with full skill tree and full gear sets and runes, and still they can activate the perks...
and i also tried with resetting all skills to almost 0 and still nothing.


Hi,

since i started to play, i never seen the perks icons that suppose to be above the ability bars.
i see other players videos they do have it, i do not.
is it a bug? or am i missing some settings check box some where?