WPScorpionWind
@WPScorpionWind
Best posts made by WPScorpionWind
So I just finished the quest line what little there was and I have to say, it left me feeling rather disappointed.
Short Version:
To put it simply the quest was short, underwhelming, and kind of offensive.
Long Version:
Coming into the quest being a rather big fan of the story of Beowulf I was rather excited by the whole prospect of getting to play it. Taking on the role of Beowulf himself fighting a monster, a dragon (while I was expecting some kind of metaphorical stand in for it), maybe some kind of romance, it was very enticing.
First starting the quest and walking to the first location I found the village to be kind of small and the lack of a current king, no late night raid by the beast to be details that could be changed for adapting to the game. Then investigating the clues and the Odin's sight analysis to be kind of exciting. Seeing the spectral image of a monster, hearing the name of Grendel brought me joy. I'm thinking to myself "Yes! Time to make my way towards the legendary beast" As I progressed further and further, finding the warband in the same state as the cattle in the village, it just kept getting better and better. Then finally after a brief meditation, the beast finally arrives. Now at this point I'm thinking a boss fight like the Daughter's of Lerion, or the Lost Drengr's. Imagine my surprise of my assassination from the second story loft doing in the great Grendel, a intellectually challenged man. I kind of felt like I just stabbed Lennie from Steinbeck's "Of Mice and Men". I felt as guilty and ashamed as Eivor.
Now at this point I am both confused and disappointed. Not only did the legendary beast, the monster as called in the story, turn out to be nothing more than just a man, and a mentally challenged one at that, but the fight was not a boss fight at all, but basically nothing more than taking down a high rank guard in a monastery raid. Then we have the mold which to me make no sense other than to tie in the idea that the mold was partly what made the Grendel monster deranged, and with no explanation on how it so rapidly spread on everything we saw.
Then we get to Grendel's mother. Now already my expectations have been lessened by what has now occurred. Once I got there however, and the disorienting gas starts kicking in, it had me second guessing. Maybe I will find Then boom, a women, a witch comes at me (and one that has a similar look to the Daughters of Lerion). I'm thinking "FINALLY! My boss fight" But again I'm disappointed. No boss fight once more and the second monster turns out to be a human, and an old woman at that. So not only have I murdered Lennie but now I feel like I just went and murdered my grandmother.
From here the quest ends with you going back and talking to Wulfhilda. No great reward (unless you count the skill point from the hidden tablet) no Hrunting (Beowulf's legendary sword), no dragon, no monster, no boss fight, and two murders in a game of them that you DON'T feel proud of.
I wasn't expecting thw world here, especially being it was a side quest, but I think it would be far to say this was far from a good side quest. Hopefully future DLC quests will be a bit more worthy and less, disappointing and offensive.

What are the thoughts of the rest of y'all? Do you share mine, or was it a bit less lacking for you?

Xbox One OG player here. I'm having this problem too. I had started it when I was under powered, fled when I realized I didn't stand a chance, came back after Asgard finally beat him and then ran into this problem. Have tried fast traveling, tried going to a different zone, tried going back to a previous save, and nothing. Any idea yet on how to fix this?

Latest posts made by WPScorpionWind
Most liked by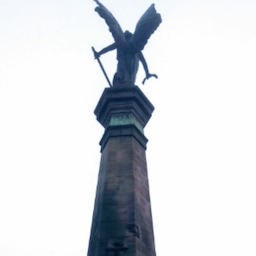 Most liked