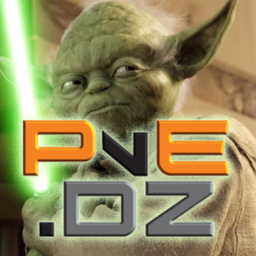 Best posts made by YodaMan3D
Latest posts made by YodaMan3D
@modalthread611 What I have said and continue to say as politely as possible. Traps shouldn't be nerfed cause you and your team keep rushing in, getting yourselves killed, and not learning from your mistakes. Use a different strategy, that coming from a player that in your opinion knows nothing about PvP and yet I know that.

I also know that every time players cry for nerfs and when the Devs listen. They over compensate and destroy skills and make them useless. Maybe that's your intent. Punish those who spanked you and your team. Most players in PvP don't like skills, especially if they get spanked by them.

Now in in your crusade to nerf Skills, one in particular. How does that affect PvE? Or do you just not care? Massive has shown in the past they have a very difficult time separating the nerfings. What affects one, affects the other.

@modalthread611
Why is the answer "It has to be Nerfed!"?
Is it "Cheesy"? Yes
Are there ways to beat this "Cheese"? Sure
Are players willing to try anything else to beat them? Apparently not.
PvP in TD series has always depended on players using "Cheese" to be better then their opponents.
I have seen some gun build players melt just as fast if not faster then "traps". Can we start nerfing them builds on whims? No,

My concern is historically speaking with Massive. They do as you wish and nerf this skill, what happens? Will it ever be usable again? Will the desire to nerf stop at how it affect PvP or will it affect PvE as well? It has always affected PvE, historically speaking. Some players hate SBs in PvP. Is this another attempt to get them made useless in the DZ? Will this truly improve build diversity or increase the gap between Gun Builds and SBs?

What I find sad is in your desire to attack skills. You aren't paying attention on how this affects players every where in the game. It comes off as it has to be your way or the highway. The Devs have already stated Traps are being looked at, but how useless are they going to be cause players are unwilling to change their strategy?




@modalthread611 If a player is willing enough to just stand there and let some one throw traps at them. It makes it too OP. Cause we all know that's how PvP is. Players just stand there letting you kill them. Why let opposing players get that close? It has to be skills and not the players making bad choices.

Why not just shoot the player while they are looking up your build? They would never get the Trap off in time to kill you. You are the PvP Expert that wants everything that kills you nerfed. Hey while your at it, could you also scream about guns. I have seen players killing each other with guns, that makes them OP right? I also sure that the Devs won't some how nerf this skill into the ground that makes them useless or that other players won't find another way to own you in the DZ.

@modalthread611 So your assumption of anything used to beat you is broken or not working as intended and needs nerfed into uselessness.

And no, I don't believe in using glitches. My stance has nothing to do with traps. I would just prefer not to get everything nerfed to the ground cause some players in the DZ got owned.

Why not get better builds or better strategies? Why must it be nerfed? If that's the case, why not have all guns nerfed, haven't you ever been shot in the DZ?

@modalthread611 Once again, what's not to get? Players got spanked in PvP and instead of finding a way to beat it, they would rather scream for nerfs to ruin a "build" or a "skill".

What good comes from a player trying to see how good they are if they have to rely on use a glitch or a cheat to win? No, I don't use glitches, to me it feels like cheating.

Looking at the bigger picture, Massive has a very tough time balancing in this game. You cry for this nerf to hurt another players playstyle. Someone else ask for a nerf to hurt your playstyle. In each case, the time and effort players spend trying to put builds together become wasted.

Seriously ask yourself, "is there anything you and your team could do with your strategy that would make "Traps" irrelevant in PvP?" Why let your opponent control the field of battle?

Most players will rely on what makes them feel competitive. If you out play them, they will adjust their playstyle.

Someone just mentioned they have a build that just melts players. Are you asking for that nerfed? What if you meet in the DZ and they outplay you? Then will you ask for nerfs?

Massive has a tough time making balancing adjustments. They use nerfs to destroy builds, guns, and skills. That makes them useless.

@modalthread611 Better question is how do you not see it as a nerf? How is your intent asking for it has nothing more then a player who got spanked begging to punish those who beat you? Lots of builds can instant melt and sooner or later, we end up here. Players asking for a nerf, cause they don't want to see if there is a way to beat it.

@rimbo-[censored] According to some, the skill is broken. They refer to a "All Blue Build" and stated "everyone" is using it. They also make it sound as if there is no way to beat this one skill. Others have made statements against skills in general.

Now I have been in the DZ and been killed by players using guns. Can we nerf those as well? Let us not allow anything that can kill to be allowed to be used.

There have been some that have stated "Traps" are beatable. These statements are being ignored simply because it is more important to "nerf", destroy, eliminate it's purpose. Why? What was their strategy? Could that have been what caused them to get wiped to "Traps". Could they have done anything else? Asking Massive to "nerf" does nothing but destroy. What about those players that have builds that use skill? What about players have had to spend a lot of time farming for the right pieces to make the "All Blue Build"? What about those who only "Traps" in PvE? Cause history of Massive will not only affect PvP, it will also damage PvE.

I have watched players from the early TD days hate on skills, it wasn't their playstyle, so they wanted them ruined. Asking for balance would be one thing, but nerfing is quite simply a bad idea.

Players are always looking for an edge, if not this. It will be something else. Do we ask for anything that kills in PvP nerfed? You want players to stop using "Traps", show them you can beat them with something else. They'll stop using them.


@modalthread611 Do you really think it will stop with PvP? Let us consider that not all of the players just got perfect builds and had to farm for this build (which all that time is now wasted, cause you are unwilling to seek another way to defeat it.) What happens to players who use trap in PvE? Experience with Massive and their nerfs always affects PvE. Is this just another push for players who hate skills trying to get them removed from the game?

100% accurate bro.
Turrets and drones should not work in the DZ anyway.
I think all skills actually, but let's focus on these 2.
The turret and drone are supposed to be controlled by tech guys in the White House right?
The moment you step in the DZ you lose contact with them right?
So they can't see from the camera on the turret and drone either...
But if they could, they would know who went rogue in there.
And better yet don't help the agents that go rogue in there.
A sticky bomb is different indeed, you shoot and activate that yourself.

This here supports another concern. We have always had players who have hated the use of skills, especially in PvP. Skills which is part of TD series. In TD, skills was always being targeted for nerfs. Which often made SBs already weak for PvP even weaker.



@rimbo-[censored] And how exactly is "nerfing" a build that some players have spent time finding all the right pieces good for the game? How is it building diversity? Players that I have ran into in the DZ wasn't using it. Yet for some they have encountered it enough to "feel" everyone is. Why aren't the players trying to find another way to beat this. Nope it's comes down to, "it killed me, it requires nerfing". With Massive, they don't adjust well. They squash it, in PvP and in PvE. So for the record, this doesn't affect any of my builds, but I would guess it affects others who may not be using it for PvP.

According to what I have read here, it is related to "A Build" in PvP. Which will be destroyed if nerfed. Why? Cause player's who haven't figured out how to beat it. 1 person even explained how to beat it in this thread. That was rebuked cause the hater was more focused on "nerfing" then accepting another possible solution.